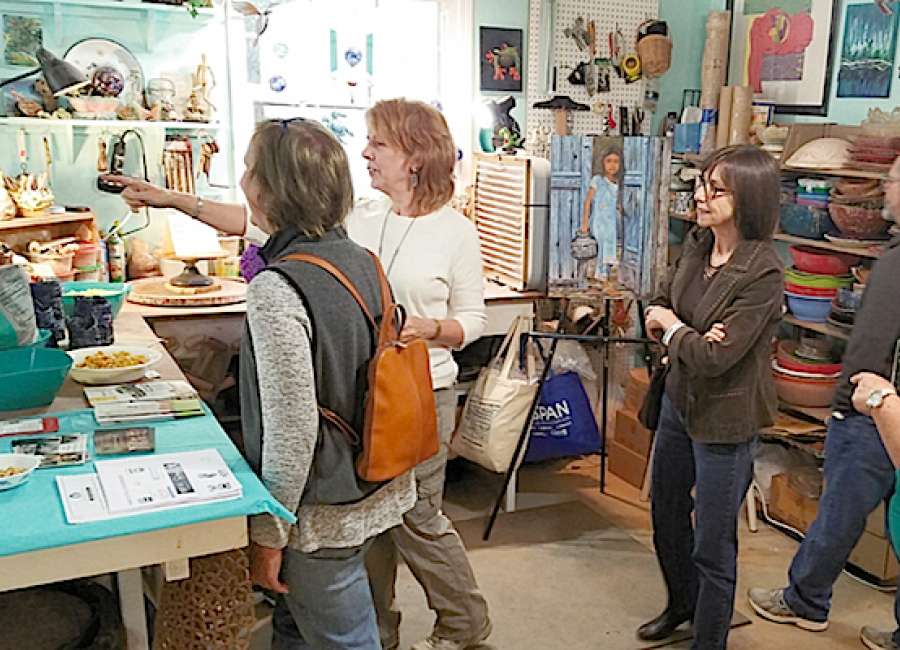 The Southern Hands Artist Studio Tour (SHAST), held in Fayette County for the past four years, will now expand to include studio and guest artists in Coweta County. Artists in the South Metro area and those in Fayette and Coweta who do not have studios are eligible to showcase and demonstrate art at participating artist studios in both counties. 

The deadline for artists in all counties to apply for participation in SHAST is May 30.
SHAST was started by local ceramic artist Andrea Boswell to educate the public about the
creative process and to inspire future artists. The tour allows guests to visit the open studios of participating artists for a behind-the-scenes glimpse of how they make their unique creations. 
Visitors are also given the chance to participate by creating with clay, painting, making ornaments or even learning the art of weaving. Artists will also offer works for sale during the tour and those who offer private lessons will offer information and sign-up opportunities.
More than 15 artists are already signed up to participate in SHAST and the tour will include a variety of mediums such as painting, fused glass, weaving, ceramics, jewelry, woodturning, fabric art, photography and mixed media. 
The annual tour is held in the second weekend in November and attendance is free and open to the public. Guests are provided a map of participating studios and may begin the tour at any studio. Refreshments are provided at some participating studios and several local restaurants and sponsors will offer special discounts to touring guests. 
For more information on how to apply for SHAST or for more on the event visit www.SHASTour.com