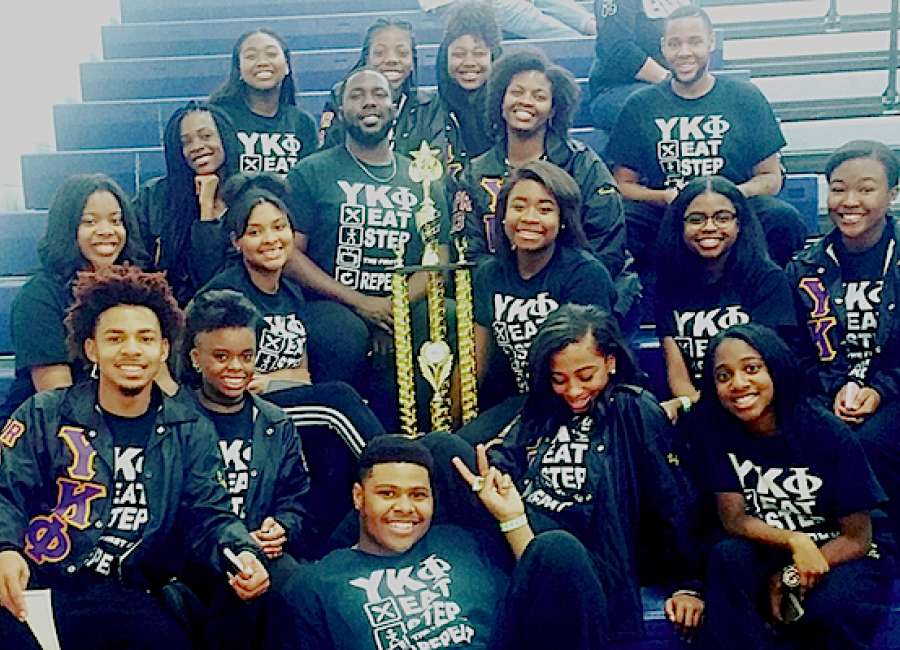 – By JUSTON LEWIS, juston@newnan.com
For the first time in its 12 years of existence, East Coweta High School's step team won both a state and national championship in the same year.
YKPhi is a step team comprised of male and female members who represent scholarship, good behavior and a positive attitude, according to team sponsors, who say the team's mission is to uplift the community through, strength, creativity and unity.
Stepping is a style of dance that utilizes the body to produce rhythm and beats through hand claps, footsteps and spoken word. Its origins can be traced back to Africa, but American stepping began on the campus of Howard University during the 1920s, when it began to be practiced by African-American fraternal organizations. 
To become a member of YKPhi, students must try out over the course of a week and master routines by the last day. In addition to mastery of steps, members must have a teacher recommendation and be in good academic standing. 
Christopher Bolling and Dekema Leaphart have served as coaches for the team for the past five years. In those five years, they've taken the team to state four times and nationals twice. But it is about more than winning titles, they say. 
In the past five years, all graduating members of the team have been accepted into college.
"Myself and Coach B are dedicated to the overall well-being of these student athletes," Leaphart said. "We want the students to increase their rigor in their studies, increase their GPA and increase their leadership abilities among their peers."
East Coweta High School Principal Steve Allen, who introduced the team members and coaches when they were recognized for their achievements at the May meeting of the Coweta County Board of Education, said their dedication has paid off.
"It's something we can all be proud of," Allen said.