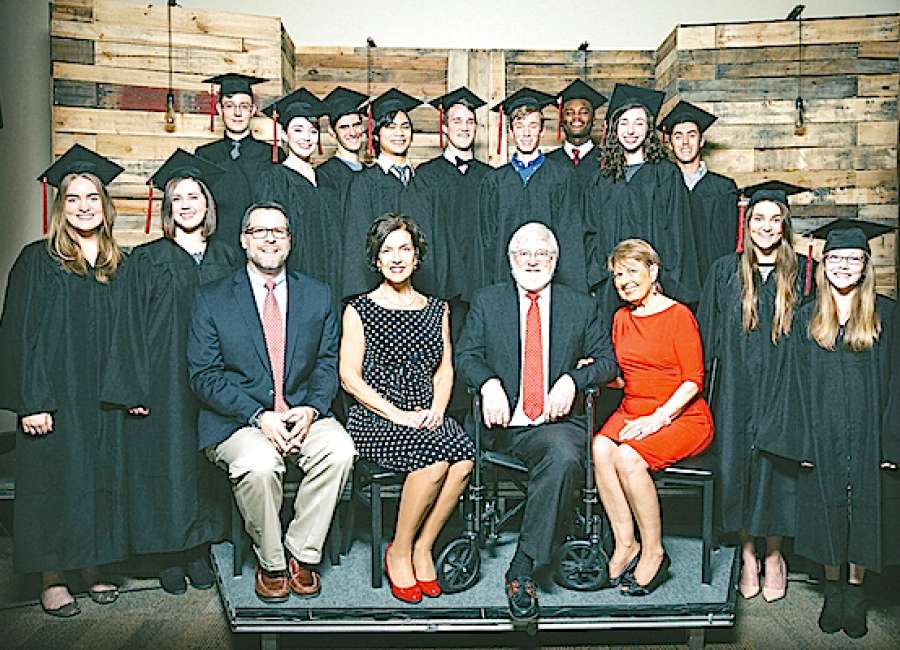 Nick Macaluso of Senoia is valedictorian and Carsyn Buchanan of Sharpsburg is salutatorian of Konos Academy's Class of 2017.
The Fayetteville academy will hold commencement ceremonies May 20 at 2 p.m. at New Hope Baptist Church South Campus, 551 New Hope Road in Fayetteville. Keynote speaker will be Dr. Gene Tyre, pastor of Providence Baptist Church in Chattahoochee Hills.
Macaluso, the son of David and Mary Jane Macaluso, plans to pursue a degree in history at Hillsdale College in Michigan. Buchanan, daughter of Charles and Suzanne Buchanan, plans to study health care management at Clayton State University. Both have completed all four years of high school at Konos, a homeschool hybrid learning center.
Emma Neal of Sharpsburg, Amelia Delorenzo of Senoia, and Charis Bettis of Palmetto also are Coweta Konos graduates. Other graduates include Jon-Luke Hawk, Jackson Edwards, Jacquelyn Wesley, Chloe Artim, Marcus Dorsey, Jake Milanowski and Nathan Tripp, all of Fayetteville; Hannah Thompson and Andrew Wollenhaupt, both of Peachtree City; and Jacob Foster of Jonesboro.