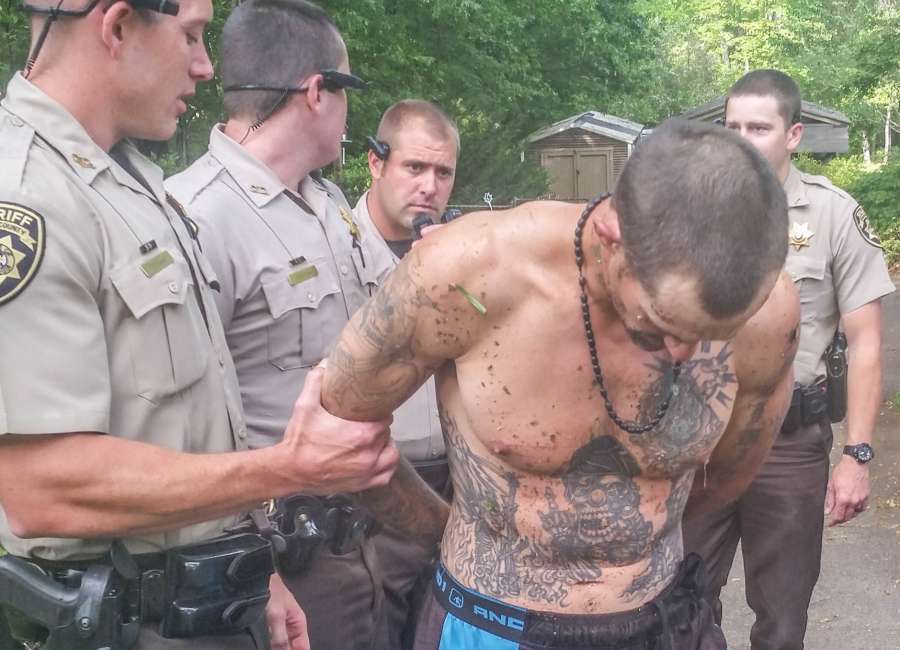 A man who led authorities on a high-speed chase and was released without bail failed to appear for a probable-cause hearing Tuesday.
Joshua Alan Peterson was a no-show in the courtroom of Magistrate Judge Robert Stokely and now has a warrant for his arrest on charges including felony fleeing and attempting to elude police, escape, battery, driving under the influence, improper passing, and obstruction of an officer.
On May 3, Peterson was involved in a high-speed pursuit with deputies when he allegedly fled from a traffic stop in Whitesburg, according to a police report. During the pursuit, Peterson reached speeds over 85 miles per hour before eventually crashing his car and running from police on foot, according to the report.
Peterson was released after his first-appearance hearing last Thursday, May 4, after Stokely ruled there was no probable cause, citing the absence of an explanation on any of the four tickets presented to the court.
The original bail sheet reads "released without having to post monetary bond because no p.c. (probable cause) stated on tickets or by affidavit."
Each traffic ticket – officially known as a "uniform traffic citation" – has a "remarks" section where comments about the circumstances leading to the citation being issued can be written. Those comments typically qualify as a statement of probable cause – a sufficient legal reason to arrest and hold a person.
"I don't care if you write it on a napkin or a citation – just give it to me, please," Stokely said during Tuesday's hearing. "I have to have facts. I cannot take an officer's assertion that a violation of the law has taken place."
In Coweta County, magistrate judges request that probable cause is listed in the remarks section of a citation, according to Sgt. First Class Mike Adcock, commander of Georgia State Patrol Post 24 in Newnan.
Prior to the hearing, Chief Constable J.T. Moore testified that he had attempted to deliver a copy of the hearing notice to Peterson at his last known address, where he learned from Peterson's mother that he no longer lived there as of May 5, 2017.
Moore then contacted Peterson by telephone and advised him of the hearing. Peterson said he would call back but then failed to return the calls, according to the constable.
During the probable-cause hearing, Assistant District Attorney Herb Cranford Jr. had several deputies testify to establish probable cause nearly a week after the initial arrest.
After being taken into custody, Peterson was transported by Deputy Tyler Yeager to the hospital for evaluation. There, Peterson allegedly admitted having too much to drink, attempted to escape, and had to be restrained upon being taken to jail.
Based on the testimony of Yeager, Stokley added the charges of simple battery on a law enforcement officer along with attempted escape.
The charges of obstruction and reckless driving were also added by the court, based on testimony that Peterson attempted to pass in a no-passing zone during the pursuit and fleeing on foot after crashing his car.
Stokely ruled Peterson will be held without bail when he's arrested again.
Sheriff Mike Yeager attended the hearing Tuesday morning and said the deputies and troopers involved in the case did their job according to the law.
"They took an individual that was posing a substantial danger to the public, as well as the officers, off the streets only to be released with no consequences other than a court date this individual apparently never intended to honor," Yeager said. 
"Hopefully this individual will see this article and turn himself in. I fear another run from the law might not have as good an outcome."
****
Clay Neely: clay@newnan.com, @clayneely