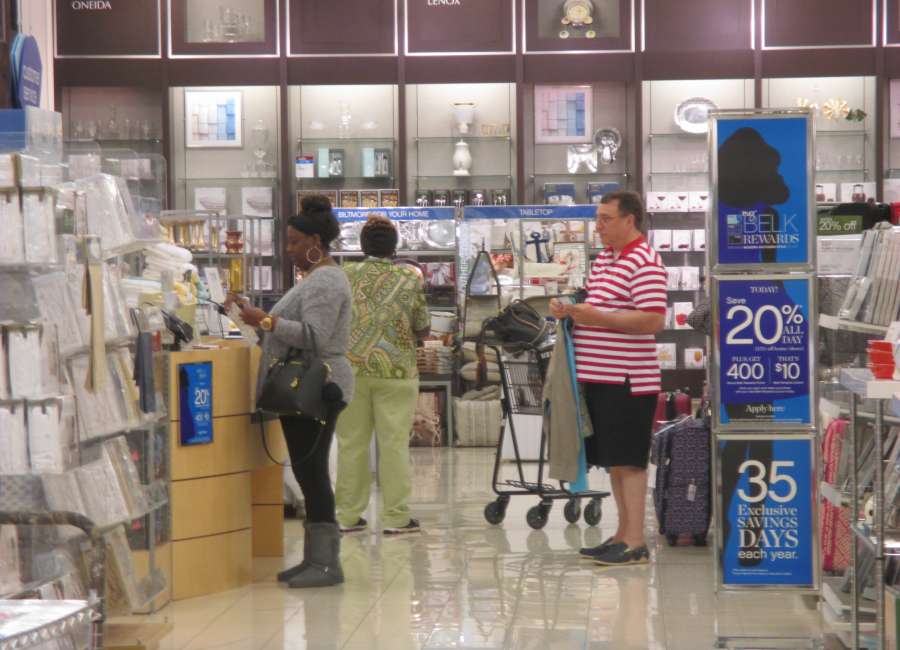 Local nonprofits are planning uses for their share of the proceeds from a special bargain event at Belk of Ashley Park.
The department store chain holds its Charity Sale twice each year, once in the spring and once in the fall. Local non-profits have been selling tickets for weeks leading up to last weekend's event. All of the $5 ticket price stays with the non-profits.
A wide range of nonprofits sold tickets and sent volunteers to Saturday's Charity Sale. Among them were Friends of Southern Crescent, which helps seniors with various needs; St. Smyrna Baptist Church; the Moreland Cultural Arts Alliance, which works with tourism in Moreland; and the Benedict College Alumni – Atlanta Chapter.
Sam Lee joined other volunteers in selling tickets to attendees on Saturday morning. Lee was there representing Something New. "For the most part, we work with kids," she said.
Something New plans youth art, theater and dance projects. The goal is "to give kids the opportunity to be themselves," Lee said.
Lee also sold tickets for the fall Charity Sale. Like representatives of other participating groups, she said the ticket money ultimately helps with funding needs.
"In the fall, it had an impact," she said. "We'll be back this fall, too."
The first group of shoppers in the store Saturday received gift cards in varying amounts.
Rosa Sutton of Newnan was the first person in line at 5 a.m. She has been several times and said she comes "for the excitement" of the early morning shopping event.