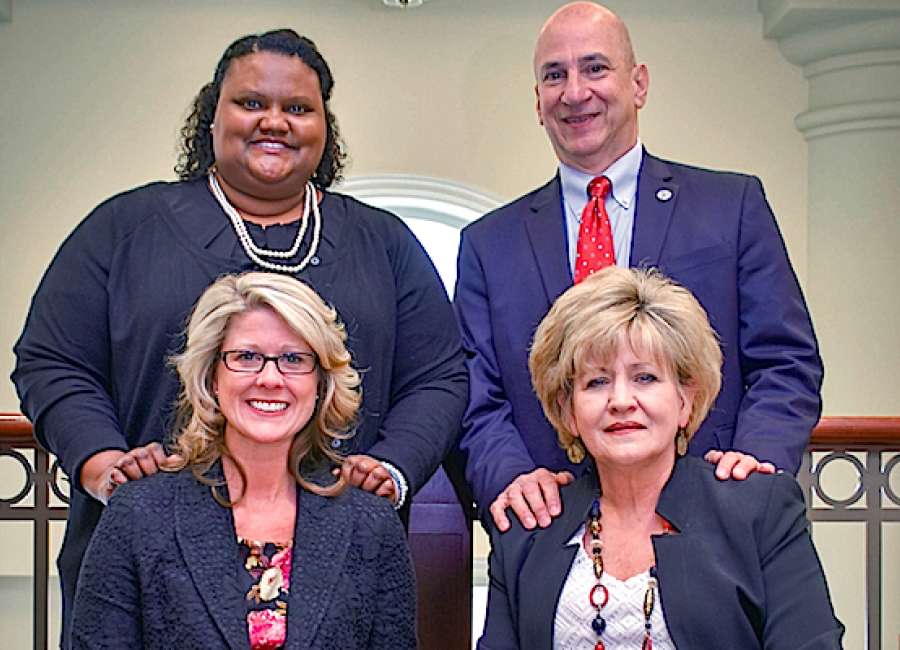 The Coweta County District Attorney's Office Victim Assistance Program is hosting its fifth annual blood drive next week at the Coweta County Justice Center and is asking the community to come out and learn more about their victims' rights program.
To honor victims and increase awareness about victims' rights, the victim assistance program has organized its Red Cross Blood Drive on April 27.
From 10 a.m. to 3 p.m., volunteers will be able to meet inside Cranford Hall at the Coweta County Justice Center at 72 Greenville St. and donate blood.
According to Allison Boone, Bekki Hyatt and LaDonna Arnold at the district attorney's office, blood donations are needed in our community, and each day, 44,000 units of blood are needed across the nation.
Those wishing to donate may register early by visiting redcrossblood.org and using the sponsor key "CCDA," or they may call the district attorney's office at 770-254-7300 and speak to Boone, Hyatt or Arnold who will be happy to give more information.
Walk-ins will also be welcome on April 27.
"Our blood drive is always a great success, due to the wonderful citizens of Coweta County that come out to donate," Boone said. "We certainly hope everyone will come join us again."
Recognized annually since 1981, Crime Victims Rights' Week is designed to call attention to the life-changing impact crime has on victims and their loved ones, to highlight services available to assist crime victims and to reinforce the message that victims' voices need to be heard throughout the criminal justice system.
For more information on National Crime Victims' Rights Week, visit the Department of Justice's web page on the subject at www.ovc.ncjrs.gov/ncvrw
****
Clay Neely: clay@newnan.com, @clayneely