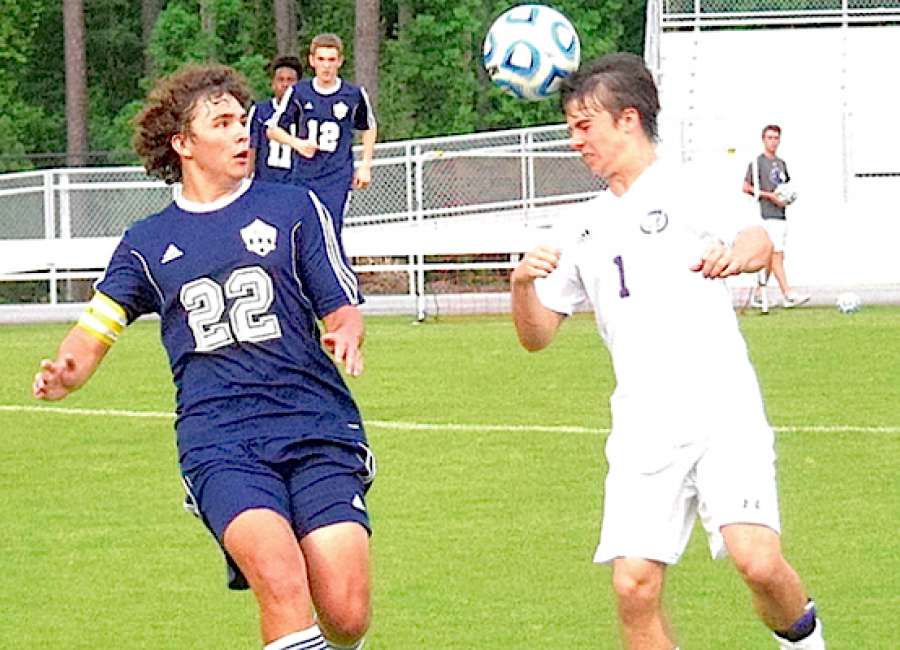 The Trinity Christian Lions soccer team scored three second-half goals to propel it to a 5-1 win over the Loganville Christian Lions Tuesday night in GISA Region 1-AAA action at Trinity Christian School.

Trinity scored the first goal of the game eight minutes into the match. Trinity's Lions moved the ball down field quickly and after some nifty passing, Dayd Cox scored off an assist from Cristian Loris to give Trinity the 1-0 lead.
The score stayed that way for the majority of the half as both sets of Lions played strong defense. LCA dented the scoreboard with two minutes left in the half to tie the match at 1-all, and the score remained that way at halftime.
It took just 56 seconds into the second half for Trinity to score again. Jordan Flagg's goal — off an assist from Luke Anderson — came at the 39:04 mark to give Trinity the 2-1 lead. The homestanding Lions did not look back.
Ian Collins got a goal eight minutes later for the 3-1 Trinity lead, and Caleb Anthony put the match away with a goal at 16:08 for the 4-1 lead. Collins got the assist on Anthony's goal.
Trinity did a great job keeping the visiting Lions from scoring in the second half, and Anderson scored Trinity's final goal – assisted by Loris – with 14:49 remaining for the 5-1 margin.
"This was a great win for us. I'm proud of my teammates for playing as a unit and showing great intensity out there," said Trinity senior Nick Ansel. "We're eliminating mistakes and we have great chemistry. If we keep this up, we can do very well as the playoffs come up."
Trinity travels to play non-region foe Lafayette Christian at 5:30 p.m. Friday.