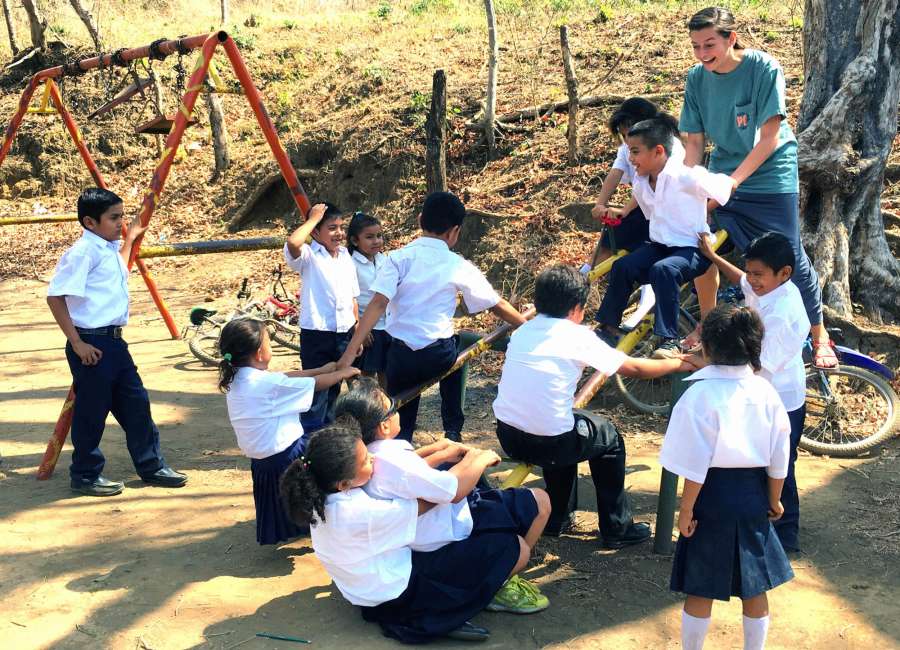 Team Hungry, a local nonprofit comprised of high school students, will host their free Soundwaves Concert tomorrow evening at South Metro Church on Highway 34 in Sharpsburg. 

ECHS Family and Consumer Sciences Teacher Jeff Flavin, along with fellow ECHS teacher Kelli Parrish supervised the students.
Soundwaves 2017 will benefit the Las Parcelas School, which is approximately one hour north of Managua, Nicaragua. The school is located in a small, impoverished village with access to very few resources and supplies and has about 25 students.
Ruby Ranch, a 400-acre ranch nearby, serves as a retreat center to equip people in their walk with Christ. The ranch maintains hundreds of orange and lemon trees to help sustain the nutritional needs of the ministry and surrounding community, and works closely with the teachers of the Las Parcelas school to find and provide needs of the school children, according to Team Hungry's website. 
"The initial purpose was to encourage other high school believers in their walk with Christ in a very busy time of their life," Flavin said. "It is a night where people in the community can come together to worship with other churches of all denominations and have a great night."
Flavin said Team Hungry partners with the school to provide school supplies, uniforms, shoes and socks for the year, which is about $225 per child each year. 
Flavin said the organization also strives to help students gain leadership, social, soft and business skills while helping their community at the same time.
"The entire concert from start to finish was planned, prepared, and organized by students," he said. "Every aspect of the event was carried out by students. You name it and they did it.  If they needed help, they asked someone, and then completed it themselves."
Caitlyn McNutt, ECHS senior, has helped plan the annual concert the last two years.
McNutt became active with the organization her sophomore year after having some life difficulties. She said the organization has helped hone her business skills, which will be helpful when she attends Texas A&M University this fall.
"I plan to major in business administration, so the hands-on experience has been really helpful," she said.
Flavin said approximately 300 people attended last year's concert. 
Brinson Buzbee from Nicaragua will be present to pray over the love offering that will be taken up for kids in Nicaragua. 
Performers in the concert include worship leaders Gentry Baird and Jed Cornelison.
Masey McLain, star of the movie "I Am Not Ashamed," will be the guest speaker.
There will also be a special musical guest, the Union Grove Choir of Union Grove Baptist Church in Union City, which is led by Minister Ellery Freeman. 
"This just started out about people being hungry," Flavin said. "We had no idea it would get this big."
For more information about Soundwave 2017 and Team Hungry, visit www.helpfeedserve.org