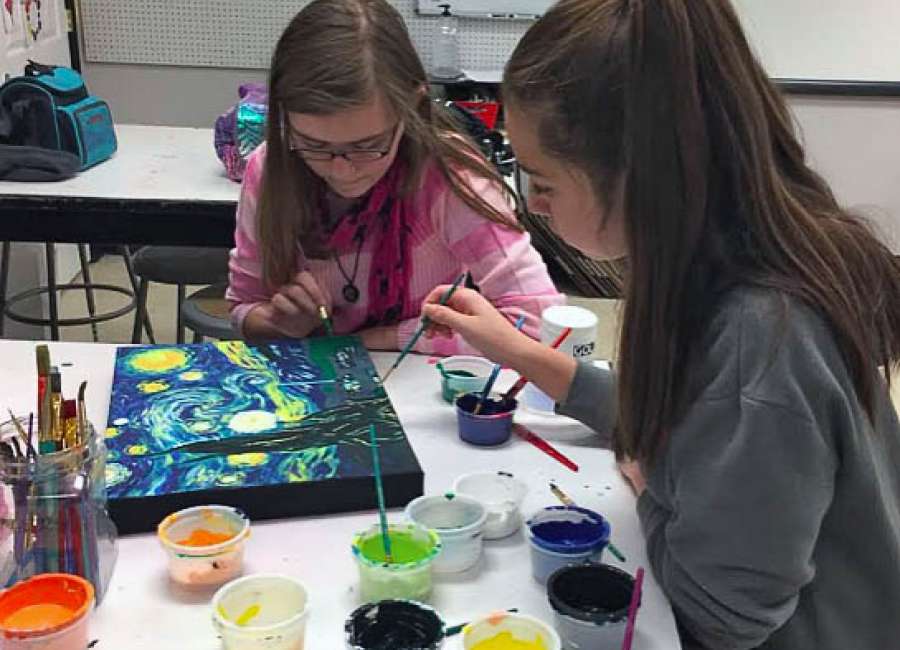 Students at Odyssey Charter School in Newnan recreated a famous painting, which is now displayed at the Georgia Department of Education.

State Superintendent of Schools Richard Woods recently received the Distinguished Service Award from the National Art Education Association for his contributions to the field of art education. Upon reading about this prestigious award, art students at Odyssey began developing an artistic rendition of a famous painting to celebrate Woods' accomplishments.
"Starry Night," painted in 1889, is one of Vincent van Gogh's most well-known works and seemed like an appropriate piece of art to commemorate Woods' accomplishments. Nadia Schaaf, Rebecca Eddy, Sasha Harris and Sydney Kinbrough collaborated to create the reproduction from a clean canvas.
"This is very special because it was created by the students," said Woods, who accepted the painting from Odyssey Principal Scot Hooper.
The painting is now on display in the state superintendent's office at the Georgia Department of Education in Atlanta.