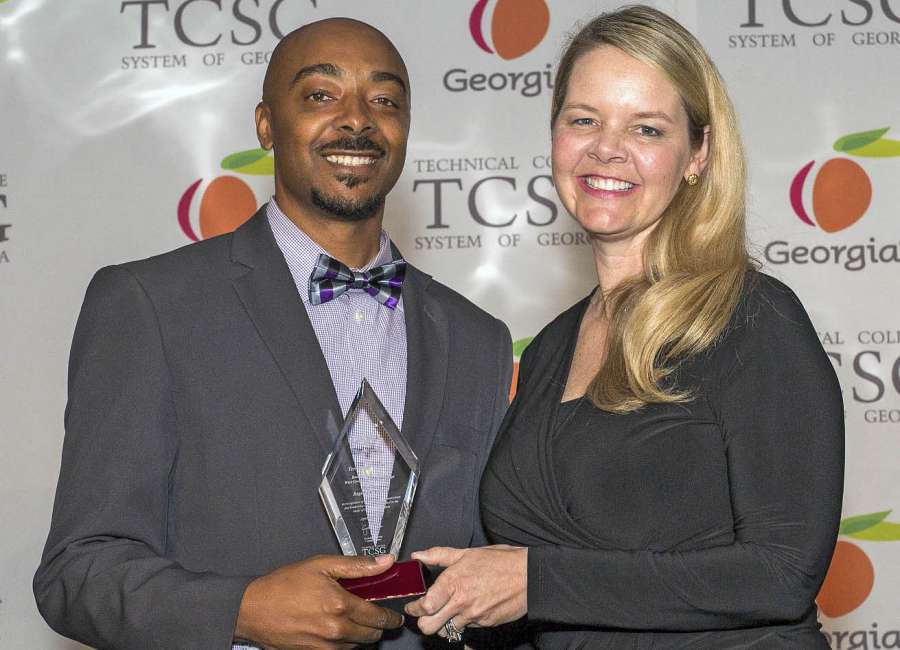 Terrance Robinson, the 2017 Georgia Occupational Award of Leadership (GOAL) winner for West Georgia Technical College, was named one of nine finalists for the state award at a ceremony last week.

Robinson, a radiologic technology student from Newnan, competed against winners from other Georgia technical colleges in a regional competition in February before participating in the state competition last week.
"I am so honored to be named a finalist for the statewide award," Robinson said. "I felt like I'd won an Oscar when I was named the GOAL Winner for West Georgia Tech, but to be named a finalist for the state award is an even greater honor."
GOAL is a statewide program of the Technical College System of Georgia, which honors excellence in academics and leadership among the state's technical college students.
"I am so proud of Terrance Robinson for being named a finalist for the 2017 state GOAL winner," West Georgia Technical College President Steve G. Daniel said. "He embodies our core values as a college, and on behalf of our students, internal staff and stakeholders, I offer best wishes for his success in the rest of his endeavors."
Robinson was nominated by Jonneen Miller, radiologic technology clinical coordinator. He was one of 22 initial nominees before being selected as one of four finalists at West Georgia Tech.
Robinson plans to graduate with an associate degree in Radiologic Technology in 2018. A married father of three children, he said he hopes to pursue a career in medical imaging and nuclear medicine after graduation.
First launched in 1971, GOAL focuses on student excellence in technical education by focusing on academic excellence and personal achievement. A panel of judges selects one student as the state GOAL winner, which is announced at the state competition in April. The state's GOAL winner will serve as an ambassador of technical education in Georgia.