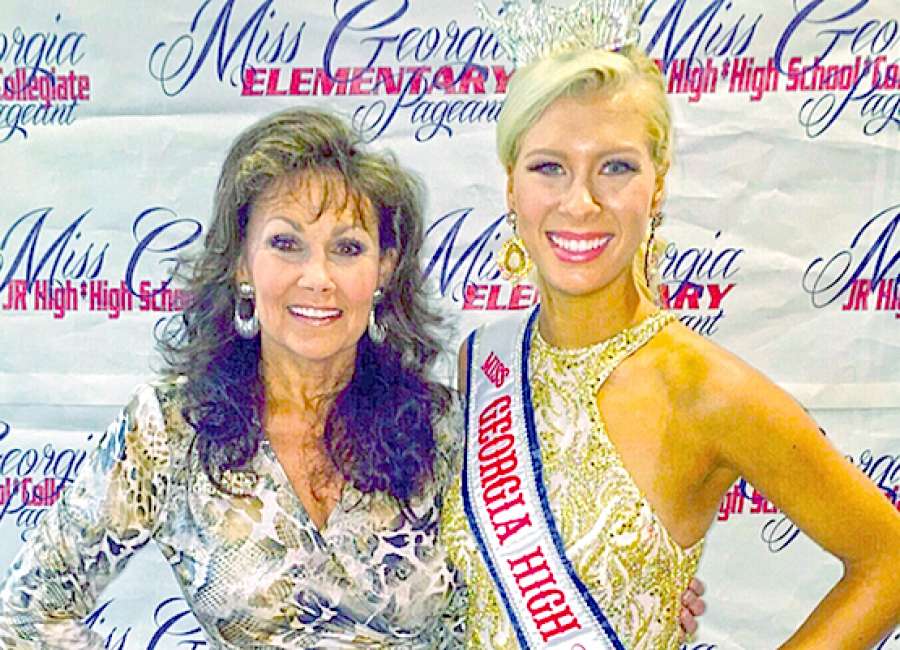 Alicia Steele wants local seniors to know that brave, bold and beautiful is still possible after 50.

In fact, just a few months shy of 60, Steele insists that loving your body and mind is possible at any age. It all began with a promise, the Coweta resident explained, a promise not only to herself, but to her granddaughter.
"Carrington became interested in pageants just over a year ago," Steele explained of her now 17-year-old granddaughter Carrington Steele Wilkes. "She placed 10th in her very first pageant and then made the decision to do another one."
Steele continued to explain that, before entering her second pageant, Carrington gave her grandmother a challenge. She proposed that if she were to win in the upcoming competition, her grandmother would participate in a pageant of her own.
"At her first pageant, a few women mistook me for Carrington's mother, and one even asked if I was a competitor myself," Steele said. "My granddaughters were just tickled at the thought. Carrington said, 'Well, gramma, maybe you should start doing pageants.'"
Steele's initial response to her granddaughter was one of surprise.
"I said, 'What? No way,'" Steele said. "Then, I thought better of it. I still have a lot to contribute, and this could be a great lesson for my granddaughters."
Steele spent several years working in television, beginning with work reporting on weather and entertainment. From there, she hosted several programs on the Home Shopping Network during a five-year period.
"Then, I got married, moved to Georgia with my husband, and retired from television," Steele explained. "But I missed it and eventually I volunteered for work with Georgia Public Broadcasting."
After a time, Steele took a position with Atlanta's PBS station. It was there, she explained, that she learned the most about life, health and overall wellness.
"Public television is all about life and learning," Steele said. "I was able to meet so many fantastic and brilliant people who, in many ways, changed my life."
These lessons are the ones she most wishes to pass down to her granddaughters, and, according to Steele, a beauty pageant, which includes health, fitness, general wellness, discipline, passion and knowledge, is a great way to teach the lesson.
Steele is currently Mrs. Coweta County, a non-competitive formality she said is simply the first step in entering the pageant world as a representative of her county. Her first pageant competition as an adult will be the Mrs. Georgia Pageant, one in which Steele expects to be competing with women nearly half her age.
"I'm not nervous, but excited to have the opportunity to be bold and brave," Steele said. "I truly believe that at 59 we aren't 'over the hill' anymore. We can still go and live and do so many things."
Carrington is both excited and proud of her grandmother, and is helping her prepare for the pageant which will take place June 10 - 11 in Roswell.
"My grandmother always inspires me to think big and be bold," Carrington said. "And, she is leading by example. I think she would make a great Mrs. America. With her support in life and in pageants, I've been able to succeed in everything I do."
Carrington added that her grandmother has always been an inspiration, encouraging her to reach for the stars and to live life to her fullest potential.
"I'm sure she will be an inspiration to many others, too," she said.
It was the Miss Georgia High School pageant first-place win that allowed Carrington to finally convince her grandmother to compete. Her next pageant will be a competition for the national pageant, Miss High School America, which will take place in Little Rock, Ark. at the end of June.