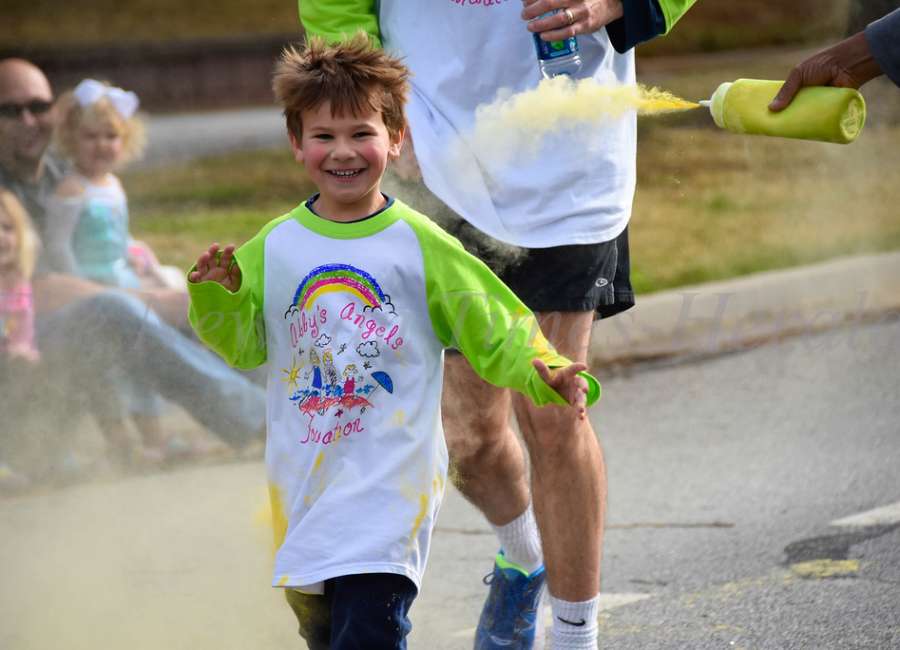 Many Coweta County residents have heard of and even benefitted from the legacy of Abby Bacho, whose memory lives on through the Abby's Angels Foundation. 
Though the organization serves the community in multiple ways, including providing supplies and financial assistance to students throughout the county, the foundation actually began with the heart — Abby's heart.

In December 2012, 9-year-old Abby was traveling in the family van with her parents, grandfather and two sisters when the vehicle was struck by another driver who ran a red traffic light. 
Several passengers were severely or critically injured and were transported to nearby hospitals, including Abby and her father, Stephen. 
Though Stephen made a full recovery, as did other family members, Abby succumbed to her injuries and was taken off life support on Christmas Eve. Abby's organs, including her heart, were donated on Christmas Day, saving the life of at least one organ recipient.
Each year in April, a fundraising race is held in honor of Abby's life and in support of organ donation.
"April is organ donation awareness month," explained Natalie Bacho, Abby's mother. "The Rainbow Run is held each year in April for this reason. Donate Life UGA will be with us (at the event), sharing education and awareness about organ donation."
The donation organization, based at the University of Georgia, will be able to register potential organ donors on site, if needed. There will also be a special story of organ donation from a Florida family that will be shared with those in attendance, she added.
"The Rainbow Run & Family Fun Day is the event that keeps Abby's Angels Foundation in operation," Bacho said. "One hundred percent of the proceeds, as well as funding raised throughout the year, go to support the evolving work and growth of the foundation."
According to Bacho, Abby loved school, playing pretend teacher, and enjoyed shopping for school supplies each fall with her family. Currently, the Abby's Angels Foundation supports just over 30 Abby's Closets in Coweta and Heard counties, in Angels House, Our House in Alabama, and two additional Our Houses in West Virginia. 
The "closets" are collections of school supplies made available to all students in the facilities in which they are located, allowing student to access items as needed without feeling outcast or needy.
The foundation also provides educational scholarships that are awarded annually to students in need.   
"Schools who wish to inquire about an Abby's Closet can go to the website www.abbysangelsfoundation.org and complete the 'Request an Abby's Closet' form on the site," Bacho explained. 
"Funding from the Rainbow Run will also support five college scholarships awarded to graduating seniors from Coweta County high schools."
The fourth annual Abby's Angels Foundation 5K Rainbow Run & Family Fun Day will be held April 22 at the Coweta County Fairgrounds at 275 Pine Road in Newnan. The untimed run will begin at 9 a.m.. 
Tickets are $20 for children 3 to 12 and $35 for adults and teens 13 and older, and are available online at active.com, event 39885551. 
Links to order tickets online can be found at www.facebook.com/events/194550024285922/ and at www.abbysangelsfoundation.org
The event immediately following the color run will include food vendors, games, raffles, a DJ, craft vendors and a performance by magician Ken Scott.
For more information on the Abby's Angels Foundation, or on the Abby's Angels Rainbow Run & Family Fun Day, visit the organization online at www.abbysangelsfoundation.org