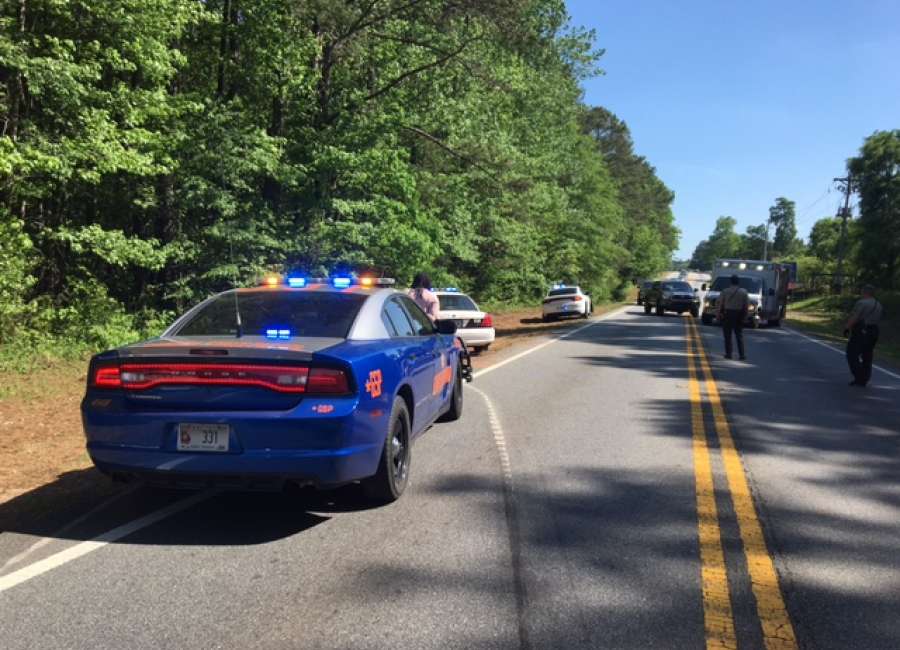 A Lithonia man is in jail after leading authorities on a high-speed pursuit with a juvenile in a car that ended in a crash.
Gonkerwon Zoe, 29, is facing numerous charges, including reckless conduct, speeding, reckless driving and marijuana possession.
Saturday afternoon, Zoe was spotted speeding around mile marker 38 on Interstate 85, according to Sgt. Katie Thompson with the Georgia State Patrol.
When Thompson attempted to pull over the car, Zoe allegedly continued down I-85 south, got off at exit 35 and returned to the interstate traveling northbound in excess of 100 miles per hour.
When Zoe left the interstate at exit 51, troopers deployed stop sticks at the top of the exit ramp which Zoe then hit.
The car headed east on Hwy. 154 before losing control and crashing into another car, which contained an infant in the backseat, according to Thompson. Occupants in both cars were unharmed, but the infant was taken to a nearby hospital to be evaluated as a precautionary measure, authorities said.
The juvenile and passenger in Zoe's car were taken back to Lithonia by a relative.
A small bag of marijuana was also found in Zoe's back pocket and he was taken into custody without incident, according to Thompson.
Zoe allegedly told troopers he fled because of a suspended license.
He is currently being held without bond and faces the following charges:
Possession of marijuana, two counts of reckless conduct, possession of drug-related objects, safety belts usage, speeding, stop sign violation, fleeing/attempting to elude police, duty upon striking fixture, leaving the scene of an accident with injury, too fast for conditions, suspended license, two counts of reckless driving, duty to make immediate report of accident, three counts of driving on a divided highway, two counts of improper turn signal, two counts of failure to maintain lane and driver to use due care (cell phone).
****
Clay Neely: clay@newnan.com, @clayneely