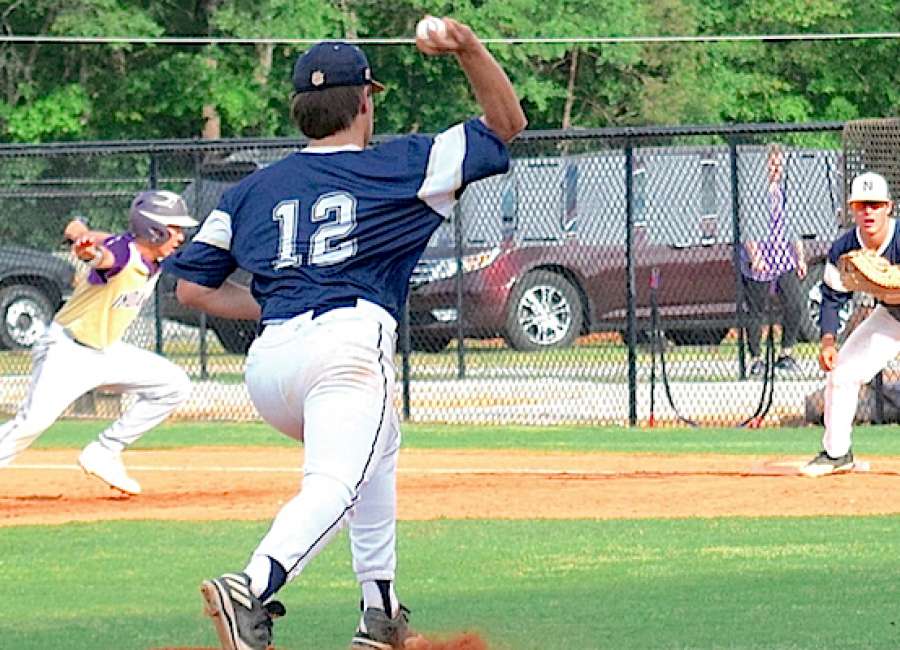 The East Coweta Indians baseball team scored four runs in the first inning and made that stand, whipping the Newnan Cougars 12-1 Thursday evening in Region 2-AAAAAAA action at Joe Pope Field.
The Indians had nothing to play for Thursday, having locked up the region's top seed for the state playoffs next week. Despite that, they still managed to win their 10th straight game, sweep the season series with Newnan and knock the Cougars into the third seed in the region.
EC (25-4, 14-1 region) will get to host a first-round state playoff game next week while Newnan (16-13, 10-5) will hit the road for the state playoffs as the region's third place team.
"I just told the guys that I didn't want us to go backwards tonight. I want us to keep playing strong baseball heading into the playoffs," said EC head coach Franklin DeLoach. "We started out well and carried the momentum from there to get the win."
The Indians did indeed start well Thursday. Devonte Brown and Emilio Morales led off the first inning with consecutive hits off Newnan starting pitcher Jacob Snellgrove. Snellgrove retired the next two batters, but he hit EC starting pitcher Coleman Wood to load the bases. Trevor Gaddy then smacked a deep single to score Brown and Morales, and EC quickly led 2-0. Cameron Jackson smashed a double to center field, which cleared the bases and gave EC the 4-0 lead.
Newnan couldn't recover after that. The Cougars had two runners on base twice in the first three innings, but Wood got out of both jams to preserve the 4-0 lead.
EC helped Wood out in the fourth by scoring four more runs for the 8-0 lead. Gaddy and Ethan Darrow had RBI singles, Wood helped his own cause with a sacrifice fly, and Zack Bruce scored off a passed ball in that inning.
Newnan finally dented the scoreboard in the bottom of the fourth. With two outs, Eric Russell singled and advanced to third base on a single by Andrew Lewis. Michael Meason then stroked a double to right-center, scoring Russell easily from third while Lewis ran to third. EC's Wood got a fly ball out to end the threat.   
The Cougars would not score again, while the Indians scored four more runs in the seventh inning for the final 12-1 margin. A two-run double by Brown (3 for 5, 2 RBIs, 2 runs scored) was the big blow in the seventh for EC.
Both teams finished with 11 hits each Thursday. Will Wilbanks went 3 for 4 while Russell and Bennett Rowan had two hits each for Newnan.
"We felt comfortable at the plate today since we didn't have to worry about the region title. Devonte and Emilio's hits relaxed us, and I was glad my hit scored them to get us started," said Gaddy, a senior who finished 2 for 3 with 3 RBIs and a run scored. "Today's game showed that we play to the best of our abilities, no matter what's at stake."
"This was a good team win, especially since it was against our rival Newnan High," said the senior Morales, who went 2 for 3 with 3 runs scored and an RBI. "We've had the upper hand against them this year and that feels good. We just want to keep getting better and better as the season goes along."
The regular season is over for Newnan, while EC hosts Troup County at 5:45 p.m. today in non-region action.