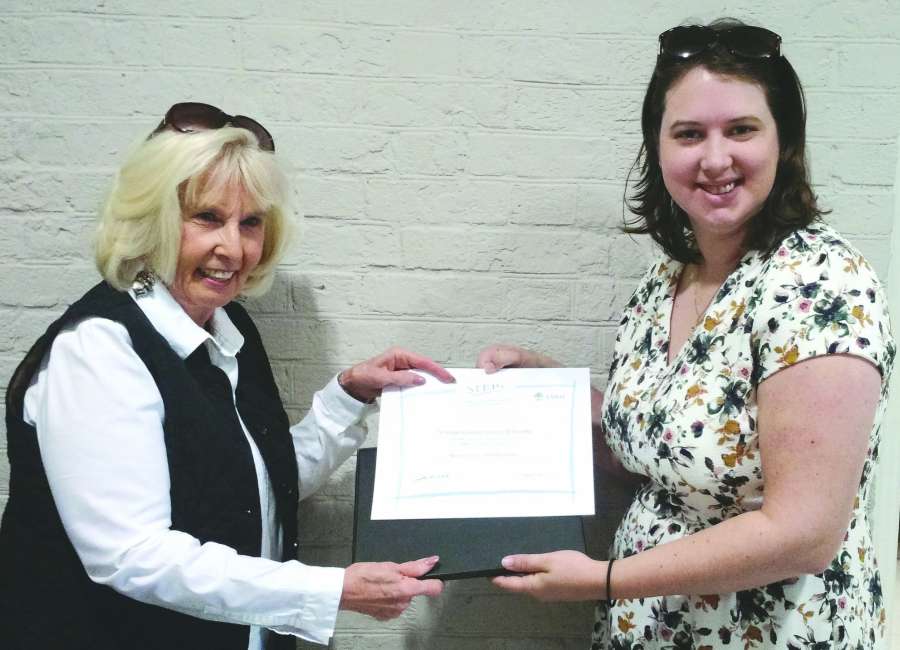 The McRitchie-Hollis Museum has taken its first step toward accreditation as the the Newnan-Coweta Historical Society recently completed the first hurdle in self-study program.

The Standards and Excellence Program for History Organizations (StEPs) is a standards program developed by the American Association for State and Local History. The program was designed specifically for small- to mid-sized history organizations including volunteer-run institutions.
Using a workbook, an online community and a three-tiered achievement system with certificates, StEPs enables small institutions like NCHS to assess policies and practices, manage daily operations and plan for the future.
"The program allows us to do this at our own pace," said Jeff Bishop, executive director of the NCHS.
Curator Jessie Merrell, and former curator/current NCHS board member Dorothy Pope have taken the lead on the certification project.
The new certificate acknowledges the museum's completion of better than basic
museum standards in the area of collections management. It is the first in five areas  NCHS is working to complete to prepare for application to the American Association of Museums for accreditation.
"The program will help us move our museums up to the next level," said Bishop. Accreditation is the end goal.
"This first step is made possible through the board, the staff and the community for their support as we move toward this longtime goal," Bishop concluded.