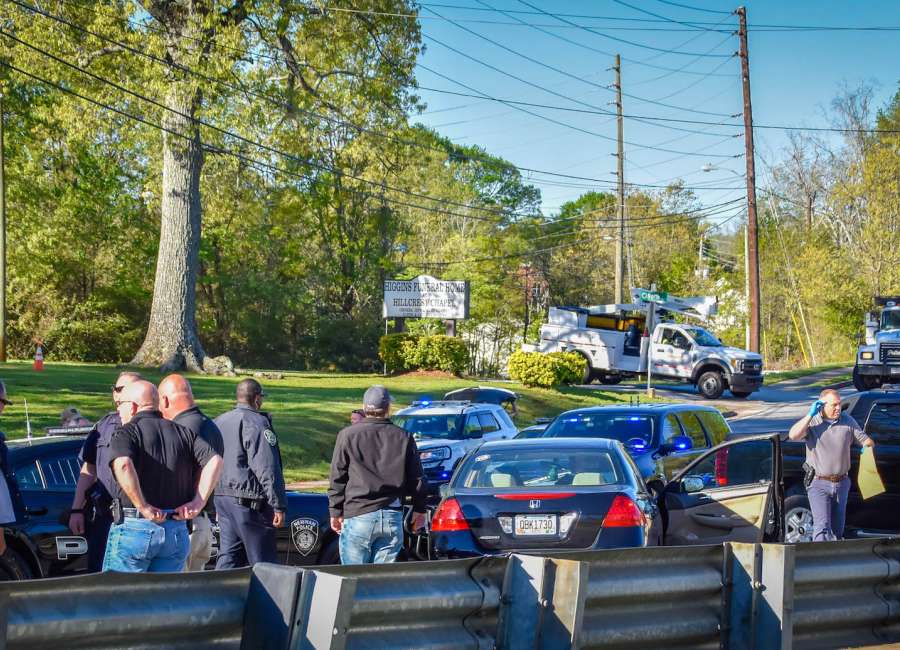 Bullsboro Drive was temporarily closed Friday morning after a high-speed police chase ended with a crash.
The driver of the car, Donzel Ralphyeal Pittman of Peachtree City, now faces charges of aggravated assault, felony shoplifting and felony fleeing and eluding of police.
The charge of aggravated assault comes after Pittman intentionally struck a police car during the chase, according to Investigator Jason Brooks with the Coweta County Sheriff's Office.
Pittman, 25, was taken to Piedmont Newnan Hospital to be evaluated for his injuries prior to being transported to the Coweta County Jail.
Just after 9 a.m., 911 received a call regarding an armed robbery at Academy Sports in Newnan Pavilion. However, there was some confusion with the information relayed from the loss prevention office at Academy, Brooks said.
Dispatchers were advised that the store was robbed and the suspect was in possession of a paintball gun, according to Brooks. One eyewitness stated he saw Pittman run out of the building with a paintball gun still in its original packaging.
Members of the Newnan Police Department spotted the car driven by Pittman near the intersection of Highway 34 and Newnan Crossing Boulevard and began a high-speed pursuit towards downtown Newnan.
After officers deployed stop sticks, the car was stopped by law enforcement at the corner of Bullsboro Drive and Old Jefferson Street, Yarbrough said. Pittman was immediately taken into custody.
Several vehicles were hit, including police cars, according to Chief D.L. "Buster" Meadows with the Newnan Police Department. There were no major injuries, according to Meadows, but he indicated one officer was checked out by medical staff as a precautionary measure.
****
Clay Neely: clay@newnan.com, @clayneely