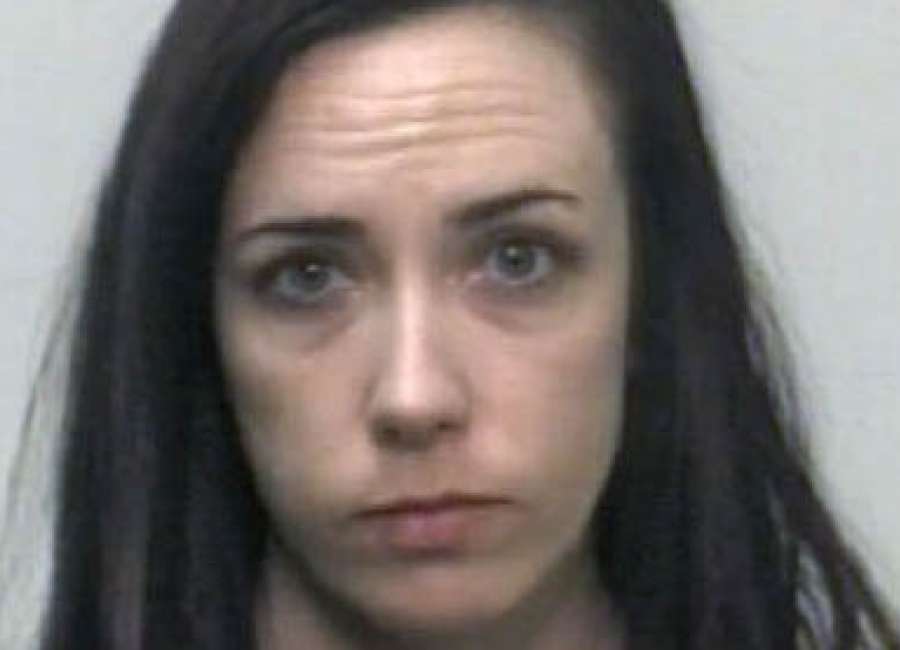 A former assistant property manager in Grantville is accused of stealing more than $13,000 dollars in rent money.
Following an investigation by the Georgia Bureau of Investigation, Courtney Renee Parsons was charged with theft by taking and computer forgery. She was released from Coweta County Jail on an $11,200 bond Wednesday.
Parsons, 28, is a former employee of Hope Property Management – a Grantville-based rental property company owned by former Grantville mayor, Jim Sells.
Parsons had been with the company for roughly two years. 
In an interview on Friday, Parsons said she cannot comment on the case, but advised she has an attorney and is working to clear her name.
"The whole truth will come out on this and what it's really about," she said. "It's a manipulation of power." 
Recently, Sells said he began noticing shortages in deposits and other numerous discrepancies, but it wasn't until Parsons went on vacation that the situation became crystal clear.
When the company contacted a tenant who was behind on his rent, the man explained he had given Parsons cash for rent, and she had picked it up in person.
"We never send employees to collect rent," Sells said.
The tenant had been paying cash for over a year, but Parsons allegedly manipulated the bookkeeping software. Because all entries are made by a specific login, it wasn't difficult to determine who was responsible, Sells said.  
Parsons was terminated prior to returning from vacation.
Since the company manages properties in multiple counties, the Georgia Bureau of Investigation was contacted. After a two-week investigation, Agent Fred Wimberly said more than $13,000 has been discovered in missing funds.
However, Sells believes Parsons personally pocketed around $6,000 a month, and stated the final tally will be well over $50,000.
While the financial loss is certainly painful, Sells said the real devastation is in the front office.
"Like many small businesses, we're like family here," he said. "Kids often come to work with their parents, and we break bread once a month. It's been very difficult for everyone."
Sells said because business has been on the rebound since the recession, the discrepancy wasn't noticed immediately. The company currently owns more than 300 properties in the Coweta area, but also maintains homes in Meriwether, Heard, Fayette and Troup County.
"We're constantly buying or renovating properties, so there's a lot of money flowing around," he said. "If this was just a few years ago, it would have been noticed immediately. Sadly, I guess this is the cost of doing business."
Despite the setback, Sells said the loss is painful but not critical. Tenants will not see any increases in rent or fees to make up for the lost revenue.
"All tenants will all receive credit for what was put in the computer even though no money came in," he said. "We won't allow tenants to suffer because of this."
****
Clay Neely: clay@newnan.com, @clayneely