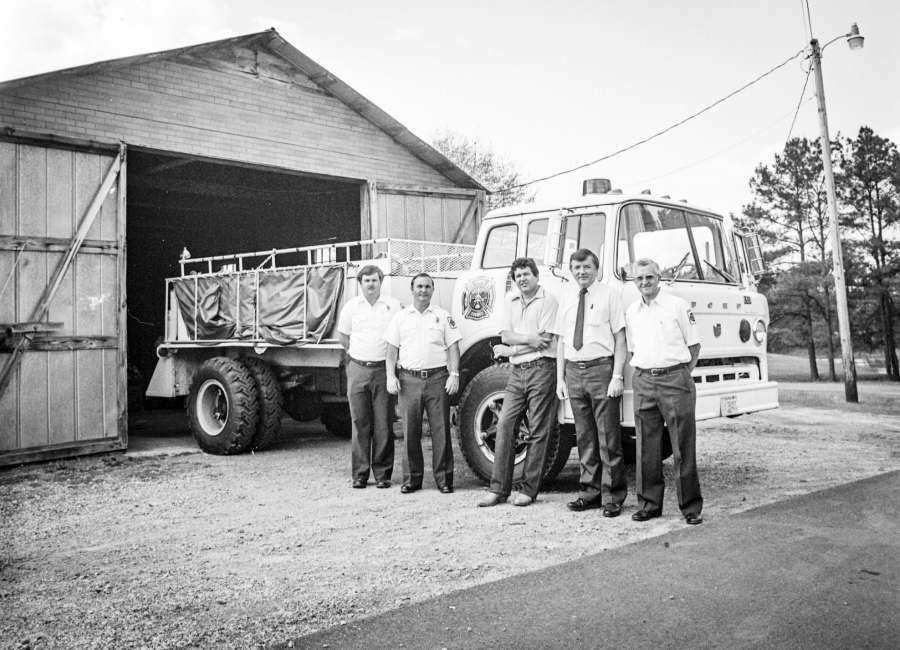 Station 14 is open for business.
From left, Coweta County Fire Department Volunteer Assistant Fire Chief Dennis Hammond, Fire Chief Darryl Ward, John Collicott, Fire Commissioner Harold Banks, and volunteer firefighter Marvin Cook stand next to Tanker 11, now housed at Coweta County's newest first station.
Station No. 14 is located on Corinth Road near Cureton Springs Mobile Home Park. Collicott donated the storage building and property to the county for use as a station.
Want to share a local picture from the past? We'd love to see it! You can email a copy to clay@newnan.com or stop by our office on 16 Jefferson Street, Newnan, any time between 8 a.m. and 5 p.m.