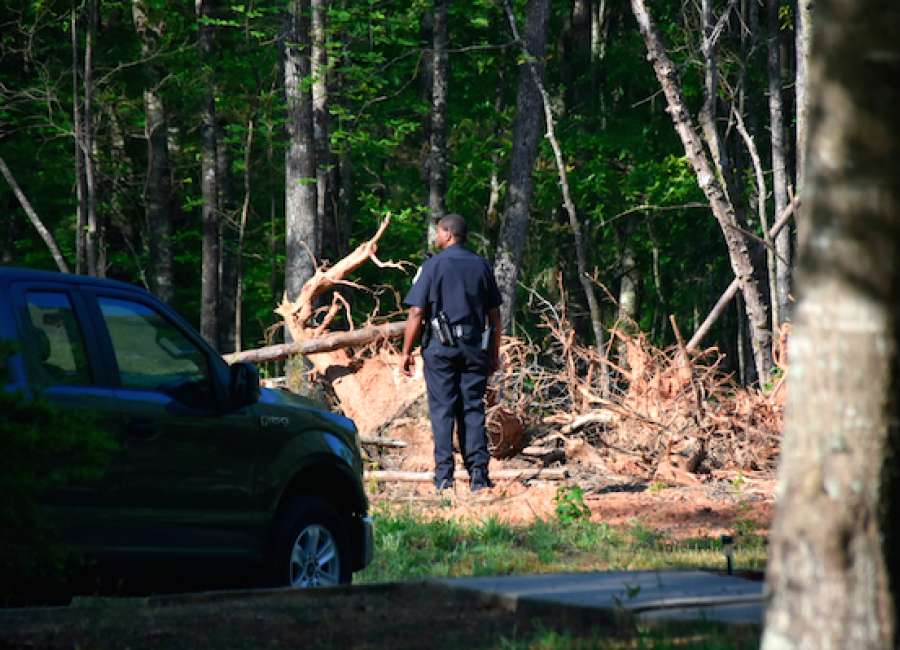 A Coweta man suspected of attempting to enter a home is now in custody and two nearby schools are no longer on lockdown. 
Peter Douglas Wood, 43, is facing charges of criminal trespass, attempted burglary and obstruction of officers after he allegedly tried to enter a home on Westport Drive off Poplar Road. 
Around 8:30 a.m., the resident at 110 Westport Drive called 911 to report a man attempting to make entry into her home, according to Lt. John Kennedy with the Coweta County Sheriff's Office. The suspect, identified as Wood, allegedly hopped a fence into the backyard and began beating on the windows of the home with a stick in his hand. 
A nearby school resource officer responded to the scene and made contact with Wood, who then ran into the nearby woods, Kennedy said. 
Both Poplar Road Elementary and Welch Elementary schools were placed on Code Yellow lockdown while investigators surrounded the area and pursued Wood with the assistance of a helicopter and K-9 unit. 
During lockdowns, students are brought in and kept inside until the all-clear is given. Classes and activities continue as usual.  
After receiving information about the subject, investigators arrived at the home of 60 Westport Drive and discovered Wood in the back of the home, allegedly covered with a soapy residue and wearing clean clothes. 
Based on his mannerisms, he was sent to be evaluated at Piedmont Newnan Hospital and was medically cleared before being transported to the Coweta County Sheriff's Office to be interviewed.
Inside the home on 60 Westport Drive, investigators found a set of clothes that matched the description given by the resident at 110 Westport Drive. The initial 911 call was dispatched as a criminal attempt home invasion but was later modified to an attempted burglary, according to Kennedy.
****
Clay Neely: clay@newnan.com, @clayneely