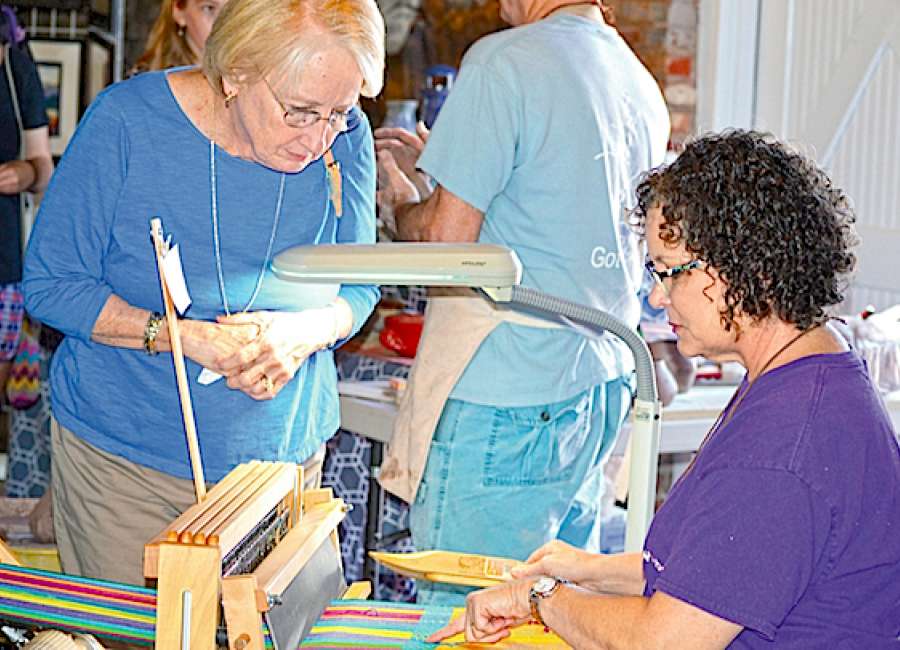 Locals took to the streets Saturday morning with families in tow to enjoy the warm temperatures and the many celebrations taking place on the Court Square in downtown Newnan.

The city offered the first Market Day of the season in conjunction with Pickin' on the Square. Nearby, at the historic train depot, the Newnan Coweta Historical Society and Artisans Heritage Guild hosted several artisans presenting demonstrations of their crafts.
Main Street Newnan offers Market Day on the Square, a favorite among locals and occurring on the first Saturday of each month. The event includes a variety of vendors with specialty and home-made items, from freshly grown produce to art, pottery and fresh flora.
Simultaneously, local musicians gathered just beyond the vendors' booths on the courthouse lawn, to fill the town's center with music. Acoustic instrumentalists are welcomed during several Main Street events to join in for Pickin' on the Square.
The second annual Makers Day was held at the depot beginning at 9 a.m. The one-day event featured local artisans presenting their creative skills to the public. Live lessons on the art of stained glass design, weaving, blacksmithing and pottery added both interest and inspiration to the host of events downtown.     
For vendors who wish to participate in future Market Day events, contact Main Street Newnan by visiting www.mainstreetnewnan.com. Additional presentations offered by the Newnan Coweta Historical Society can also be found online at www.newnancowetahistoricalsoci... .