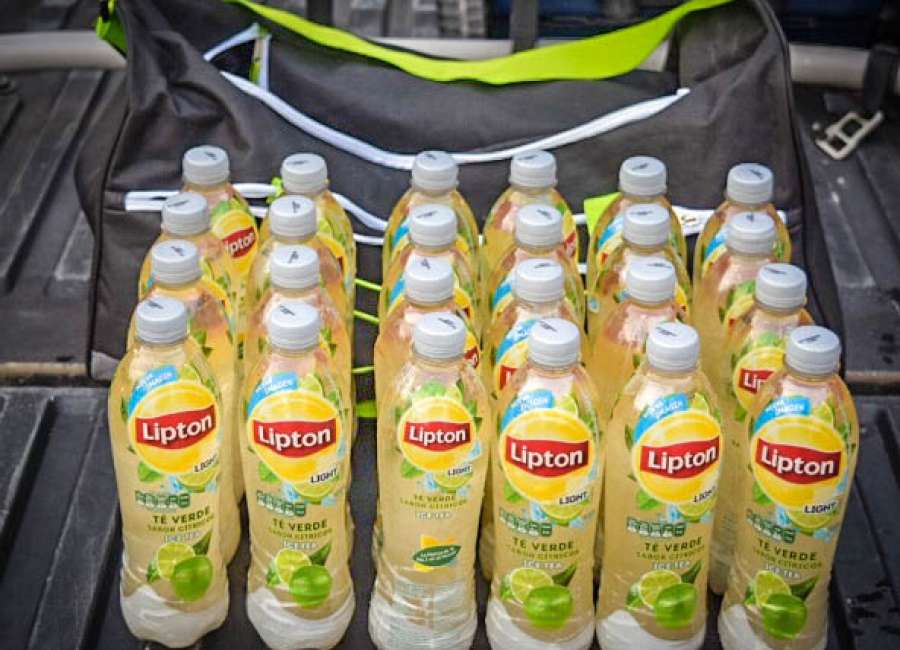 Over 30 pounds of liquid methamphetamine believed to have originated with a prominent Mexican cartel was seized in Newnan, police said.

Rafael De La Cruz, 30, and wife Abigail Valles, 29, of Laredo, Texas, are currently facing narcotics trafficking charges.
Saturday afternoon, investigators with the Newnan Police Department received a call of a suspicious vehicle in the Walmart parking lot on 1025 Bullsboro Drive. Due to the increasing car break-ins reported in the area, police approached the car and spoke to the driver, identified as Cruz.
According to police, Cruz appeared nervous and gave consent to search his car. In the back seat, investigators discovered a black duffel bag containing 24 Lipton Green Tea bottles that appeared to contain liquid methamphetamine, according to the police report.
Police said Cruz and Valles had driven from Laredo to deliver the suspected methamphetamine to an individual in Sandy Springs for $5,000. Valles admitted they had been caught three times in the past for drug trafficking, including a few weeks ago at the border in Laredo, the report said.
Cruz reportedly told police he was looking for a dumpster to drop the methamphetamine in because he had a bad feeling about getting caught. He stated the drugs originated with the Sinaloa Cartel in Mexico.
Both Cruz and Valles were arrested and transported to the Coweta County Jail where they are currently being held without bail.  
****
Clay Neely: clay@newnan.com, @clayneely