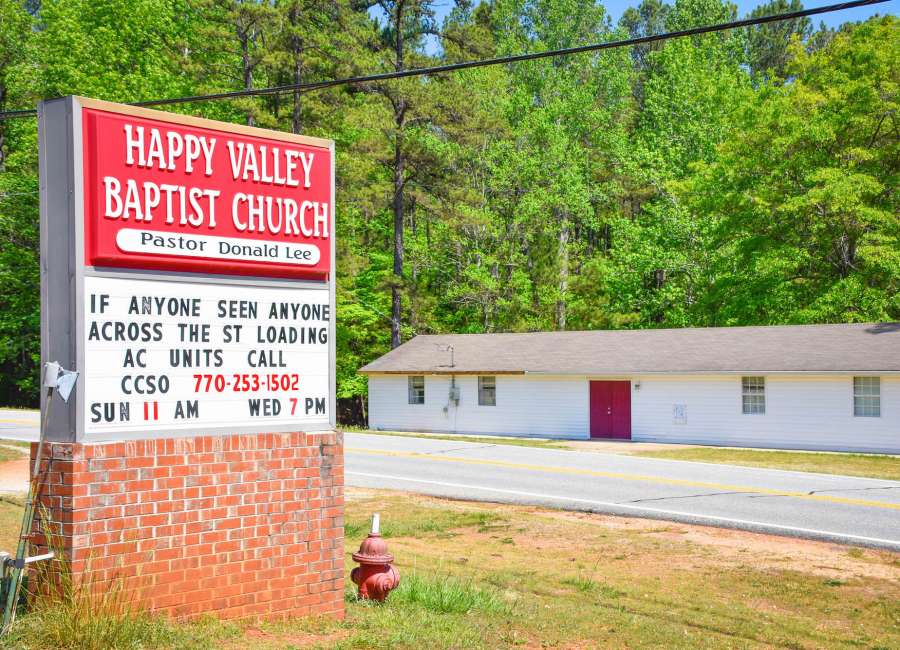 Investigators are looking for answers after an air conditioning unit was stolen from a local church.

On Wednesday afternoon, a caller noticed that the front door of the Happy Valley Baptist Church fellowship hall was left open, according to Lt. John Kennedy with the Coweta County Sheriff's Office.
A church representative told investigators the last time the door was secured was on Sunday. According to Kennedy, it appeared that entry was made into the building from a sliding glass window in the back of the building.
Several items were taken from the hall, including an air conditioning unit, a microwave, and several miscellaneous kitchen items, Kennedy said.
The same day, investigators received a call regarding the theft of another air conditioning unit at 145 Herring Road, the site of a county recycling center.
Kennedy said he believes these two incidents may be related. As weather heats up, window air conditioning units are considered an easy sell for criminals looking to make a quick buck.
If you have any information involving this case, please contact The Coweta County Sheriff's Office at 770-253-1502
****
Clay Neely: clay@newnan.com, @clayneely