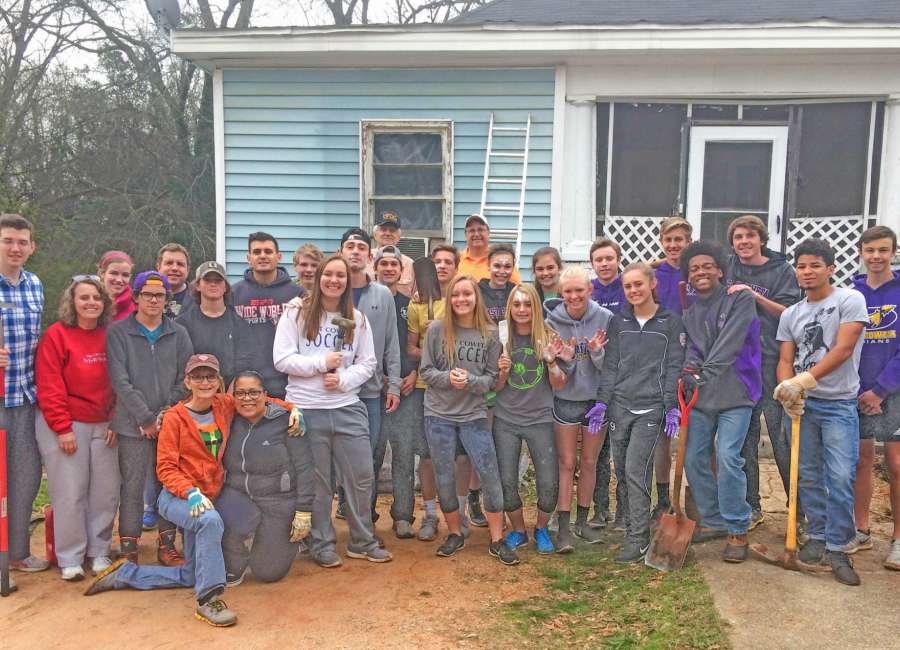 Youth from East Coweta High School recently put their energy and enthusiasm to work -- helping with a project the Housing Authority of Newnan's Chalk Level community.
On Friday, the city of Newnan Urban Redevelopment Agency (NURA) committee members partnered with students from East Coweta High School for a Volunteer Day.
Each year, the NURA committee members select a home or property to help improve as an outreach effort intended to lend a helping hand. This year's efforts include yard work, landscaping, painting and debris removal for a home in the Chalk Level community.
"We are very pleased to have this opportunity to reach out and make a difference in our community," said NURA chairman Brant Frost V.
Through this experience, the students from the East Coweta soccer teams enjoyed an opportunity to make a local difference in a practical way, according to Gina Snider, the city's public information officer.
"It is important to come out and help your elders and the community," said Samantha Hoffman, East Coweta soccer team captain. "It helps team building too."
NURA works closely with the Housing Authority of Newnan to make improvements within their redevelopment area. Their mission is to further the city's vision for addressing housing issues and opportunities identified in the city's Urban Redevelopment Plan.
****
Clay Neely: clay@newnan.com, @clayneely