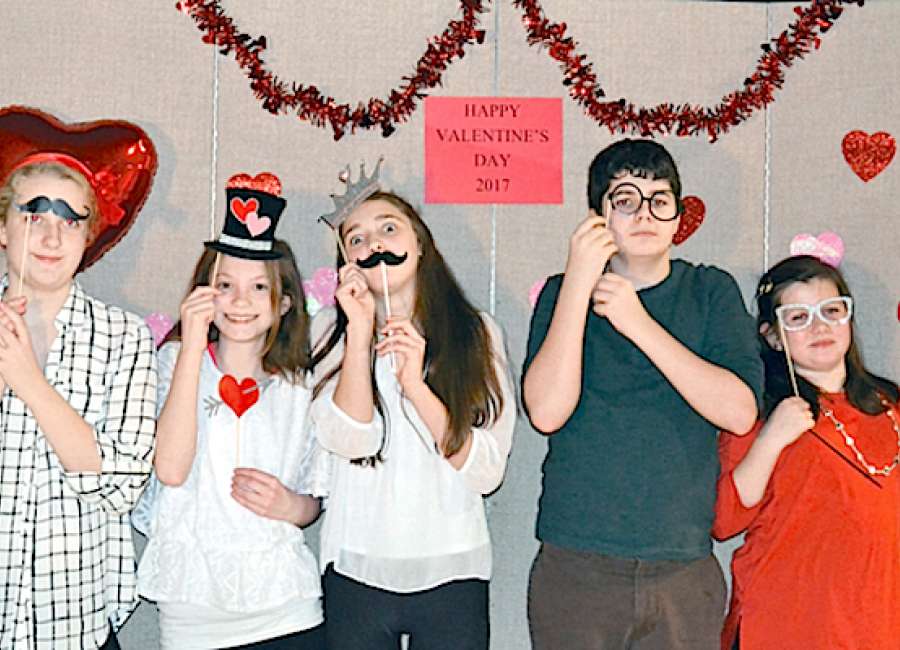 God is love.

That simple, biblical truth undergirds much of the activity and outreach in Coweta County's churches. Around Valentine's Day, the precept takes on even more meaning. Named for a martyred saint, the day has come to be associated with love.
Two Coweta congregations – Cokes Chapel United Methodist Church near Sharpsburg and St. George Catholic Church – had special events associated with Valentine's. Cokes Chapel held at Valentine dinner on Feb. 11.
The church's youth group sponsored the event. "The teens served the adults," Velda Graydon said. "Love was in the air."
A church member did a comedy routine during the evening. "Baked spaghetti was on the menu," said Graydon, and the evening also included door prizes.
The Respect Life Ministry at St. George held its annual Valentine's Dinner and Dance on Feb. 11. There were 150 people in attendance, and $3,570 was raised to benefit the Advice & Aid Pregnancy Center in Hapeville, as well as future Respect Life projects.
The dance was put together with the support of Father Henry Atem, the priest at St. George. Donations of goods and time from various businesses, restaurants and St. George parishioners helped make the fundraiser possible.
St. George's event included dinner, dessert, raffles, a couples game and a dance contest where the winners were decided by dollar votes. One attendee described it as "an enjoyable, delicious, memorable time."