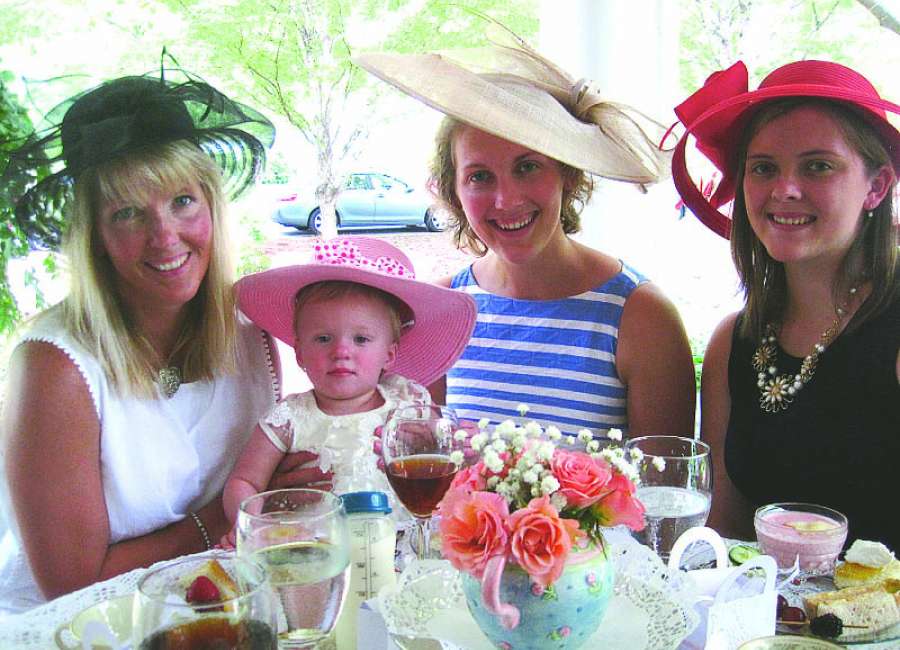 – By MARIANNE THOMASSON, marianne@newnan.com
Teapots, flowers, linens and china await ladies who attend "Tea in a Secret Garden" in Senoia April 8 from 2-4 p.m.
The Senoia Area Historical Society is presenting the social at the hidden garden of Pat Thompson on Pylant Street.
"Gardening is Pat's passion," said society representative Nancy Roy. The cost is $30 for members of the historical society and $35 for non-members.
Women are invited to wear hats, but it is not mandatory. The hats may be vintage, new and/or self-decorated, and the winner of the hat contest will receive a tea basket. Judging the hats will be Angela Webster McRae, Sara Moore and Angela White.
Parking is available at the society's headquarters and museum one block away at 6 Couch Street. Golf cart shuttles will be provided.
The menu for the event includes pastry puffs stuffed with chicken salad, a fruit skewer and a salad pastry cup with a grape tomato and an olive, drizzled with raspberry-vinaigrette dressing.
"Of course, cucumber sandwiches will be served," Roy said.
The dessert plate will feature a chocolate trifle, cupcakes, macaroons and decorated pound cake. There will be vanilla-caramel tea and green tea with strawberry melon water garnished with a frozen strawberry.
There will also be a surprise giveaway, according to Roy.
Seating is limited and reservations are required by April 1. Roy can be reached at 770-599-6321.