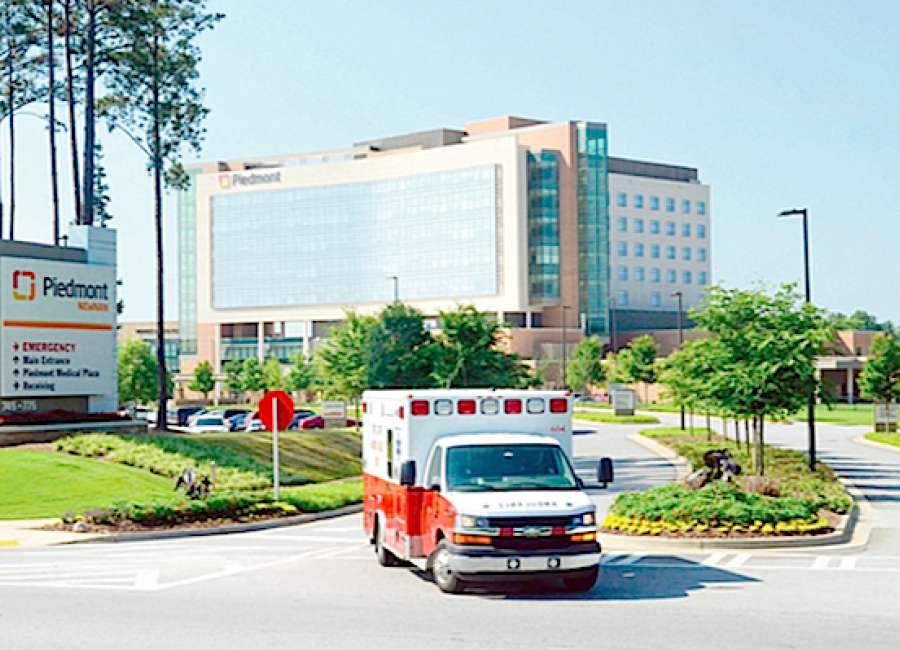 Piedmont Newnan Hospital has big changes planned for 2017, and workers have already begun construction to include not only an additional cardiac catheterization lab, but some of the latest technology used to treat cardiac patients as well.  

The first phase of construction will end Friday as the hospital completes the expansion of Conference Room 1, according to Communications Specialist Nicole Dillon. The new conference room will be located next to the imaging reception area.
"The second phase will include a new Interventional Radiology suite," Dillon said. Interventional Radiology (IR) is a subspecialty of radiology that uses minimally invasive, image-guided procedures to diagnose and treat diseases. The imaging technology to be included at Piedmont Newnan will allow specialists to find and treat a variety of diseases in nearly every organ system without invasive, risky procedures.
"Construction of the IR suite will begin next week," Dillon added. "The suite will be located on the first floor near the emergency room."
Dillon noted that officials expect the second phase of the project, which includes the IR suite, to be completed sometime in July.
"This is an exciting time for Piedmont Newnan as we continue to grow and add new services needed in our community," said Mike Robertson, CEO of Piedmont Newnan.
The final portion of the project will include expansion of the Catheterization Laboratory (Cath Lab). Cardiac catheterization (also called angiogram, coronary angiography or coronary arteriography) is a procedure used to treat cardiovascular conditions. It includes inserting a long, thin tube into an artery or vein in the groin, neck, or arm. The tube is then guided toward the heart, allowing specialists to monitor the flow of blood to the organ in addition to finding buildup of plaque in the arteries or other medical issues involving the heart valves or ability to pump.  
Piedmont Hospital's new Cath Lab will also include the technology needed to perform Percutaneous Coronary Intervention (PCI), a non-surgical procedure used to treat narrowing of the coronary arteries. Narrowing, or stenosis, is most commonly found in patients suffering from coronary artery disease.
According to Dillon, the local hospital will begin offering PCI upon the project's completion in the fall of 2017.