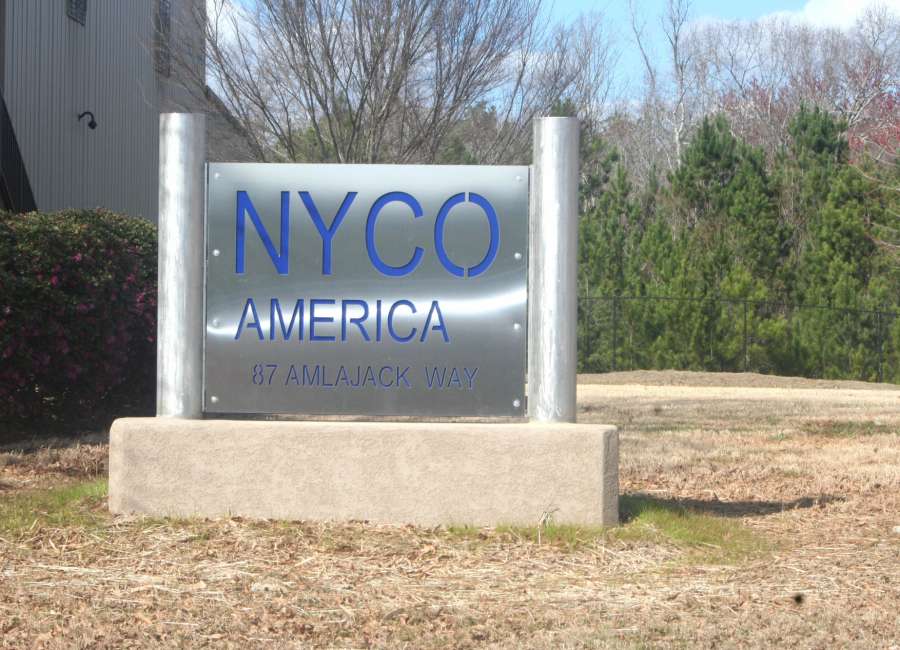 NYCO America, a maker of specialty lubricants in the aviation market, has brought their U.S. headquarters and operating platform to Shenandoah Industrial Park in Newnan.

NYCO, a wholly owned operating subsidiary of NYCO with global headquarters in Paris, France, has developed, manufactured and sold synthetic lubricants for over 60 years.      
Customer Service Manager Carey Fasano said the Shenandoah building has been occupied since the beginning of January.
Lowell Smith, NYCO sales director, has lived in Newnan for 17 years and said the city's location was ideal for business.  
"The location is strategic in order to provide lubricants in the aviation industry," Smith said. "Our products are manufactured in Belgium. Bringing products into U.S., we'll use the ports of Savannah and Miami."
Smith said the company had been searching for the ideal location for a while before finding the Coweta property.
"Newnan has a really great environment for growing companies, and, to be honest, this facility met every one of our needs," Smith said.
Smith said there are currently three employees working out of the Newnan headquarters, which include himself, Fasano and NYCO American CEO James Mustacchio.
Fasano takes orders, does the invoicing and interacts with NYCO's distribution partners in North America. NYCO has three warehouses spread across the United States.
NYCO America also purchased two adjoining properties in the Shenandoah Industrial Park in late August, and installed a variety of safety, fire protection, health equipment and emergency devices prior to occupying the office area. 
Mustacchio said the manufacturing sector of the business should be operating in 2019, which would raise the number of employees to between 12 and 15. He also said the logistics of the location is good for business.
"We're right next to Highway 85, and for us, that's really important," he said. "The airport is only 30 minutes away, and I wanted to be near a major highway in a nice community."
Mustacchio said the company had received a warm welcome from county officials and local economic development personnel.
"We are very excited to welcome NYCO America to Coweta County," Greg Wright, Coweta County Development Authority president said in an email statement. "NYCO is recognized around the world for the quality of its products, and we are very pleased that they have chosen to locate their U.S. headquarters here in Coweta County. This marks the second international company to do so within the last nine months, which is a great testimony to competitiveness of our community. We look forward to working with the NYCO team in the years to come as they grow and succeed here in Coweta County."
Blickle U.S.A., which manufactures and distributes wheels and casters, has announced plans to locate its U.S. headquarters in Coweta County in October.
NYCO's lubricants are used by the military and commercial airlines and for a multitude of industrial applications, such as compressors, high temperature chain ovens, drilling hydraulic fluid and two-stroke engines. The lubricants are designed to perform at high and low temperatures without degradation and to be stable and safe.
     
As far as the workforce for the operations side of the business, Smith said, "We've had discussions with the local chamber of commerce about a skill-set that would be able to support grease manufacturing."