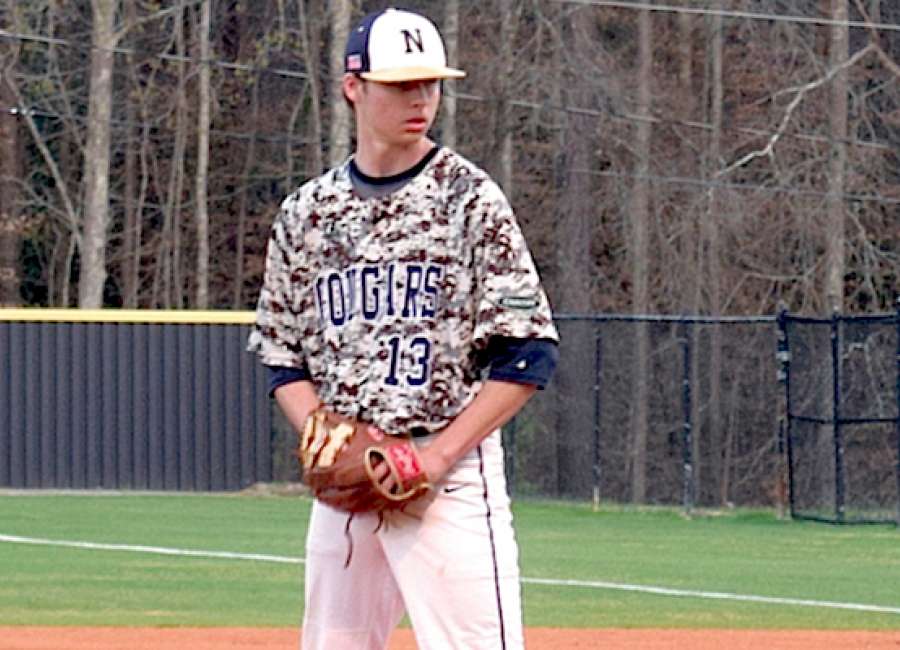 The Newnan Cougars baseball team got solid pitching and hit the ball well in the later innings to defeat the Wheeler Wildcats 6-0 Friday evening in Region 2-AAAAAAA action at Joe Pope Field.

The Cougars also defeated the Wildcats 13-2 on Thursday, sweeping the home-and-home portion of the series and knocking Wheeler out of second place in the region standings.
Newnan won its third straight game to improve to 11-7 overall and 5-1 in region play, moving into second place in the standings, while Wheeler falls to 5-9, 4-2 and drops to third.
"It's good to get two region wins in a row and leap into second place by ourselves. We've bounced back well since our 6-5 loss to Westlake," said Newnan senior infielder Bennett Rowan. "That was a tough loss, but we've won three straight since that loss and that shows our resiliency. We don't stay down after a setback."
Rowan did his part to keep the Newnan win streak alive. With the Cougars leading 1-0 in the fourth inning, Rowan doubled to left center field, and the ball was misplayed by the Wheeler centerfielder. That error allowed the hustling Rowan to keep running around, and he eventually made it home for a run. Rowan's teammate Ben Matistic, who doubled prior to Rowan's at-bat, also scored, and Newnan led 3-0.
The Cougars weren't done. Will Wilbanks had an RBI single. Mekhi "The Wall" Winkles had an RBI groundout, and Elliott Schubert scored on an error in the fifth for the final 6-0 margin.
Jacob Snellgrove pitched six strong innings for Newnan. Seth Rainey relieved him in the seventh, preserving the shutout.
"I thought we started slowly for the first three innings, but we picked it up in the fourth. Bennett's play really jump started us tonight," said Newnan head coach Marc Gilmore. "We pitched very well – Snellgrove was finding the zone and he and Rainey didn't allow any runs. We also had great defense tonight. I was very pleased overall."
Newnan hosts region foe Pebblebrook High at 5:30 p.m. Tuesday.
****
Newnan 15, First Presbyterian 1 (boys lacrosse): Tristan Daly and Maurice Johnson scored three goals apiece to lead the Newnan Cougars to a 15-1 win over First Presbyterian Friday evening in non-region action at Drake Stadium.
Newnan improves to 5-2 with the victory and plays region opponent Pebblebrook at 7:30 p.m. Monday. The Cougars are undefeated in region play so far.