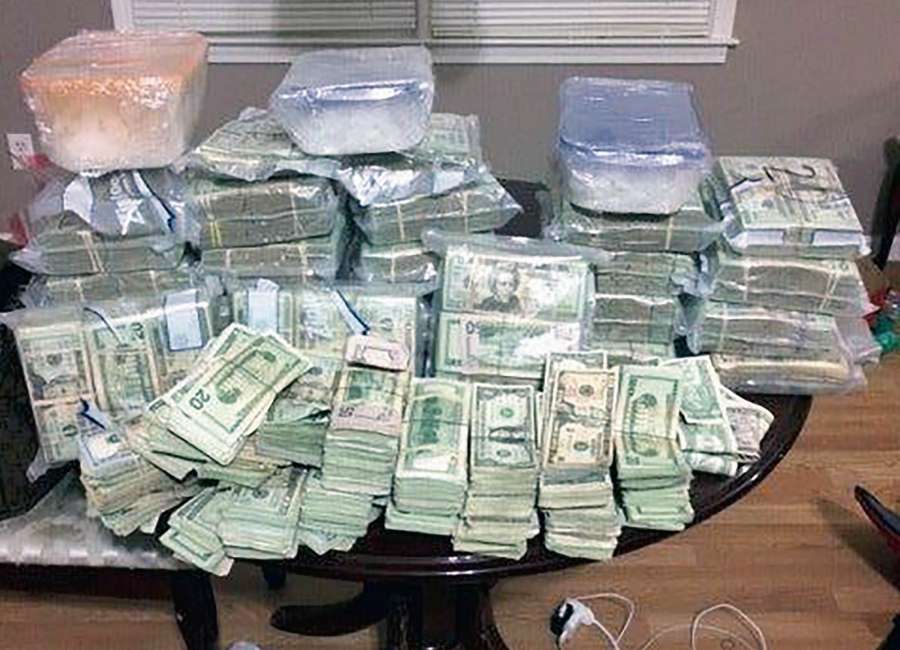 A routine traffic stop lead to the discovery of three kilos of methamphetamine and more than $744,000.

Authorities arrested Ivan Rodriguez-Carranza, 18, Mayra Alejandra Padron, 26, and Victor Delgado Reyes, 31, on methamphetamine trafficking and drug possession charges.
Both Rodriguez-Carranza and Reyes are residents of Mexico and are not in the country legally, according to Chief Deputy James Yarbrough with the Coweta County Sheriff's Office.
The incident occurred Saturday evening when a deputy noticed the car being driven by Carranza had an expired Texas tag. After making a traffic stop near Hammock Road and Highway 154, the deputy talked to Padron and Carranza.
A K-9 unit was dispatched to the scene, where the dog alerted to the possible presence of drugs in the car, Yarbrough said. Inside the vehicle, investigators allegedly discovered $449,905 in cash along with a 9mm handgun located under the seat. 
Members of the crime suppression unit then traveled to the home on 85 Crawford Circle where they observed Reyes walking out of the home with a dog under his arm and a duffel bag, Yarbrough said. 
After searching the duffel bag, investigators allegedly found $289,705 in cash along with a methamphetamine pipe. Inside the home, approximately three kilos of methamphetamine were discovered along with an additional $4,480. 
The estimated street value of the drugs is estimated to be around $90,000, according to Yarbrough.
All three suspects are currently being held at the Coweta County Jail without bond.  
****
Clay Neely: clay@newnan.com, @clayneely