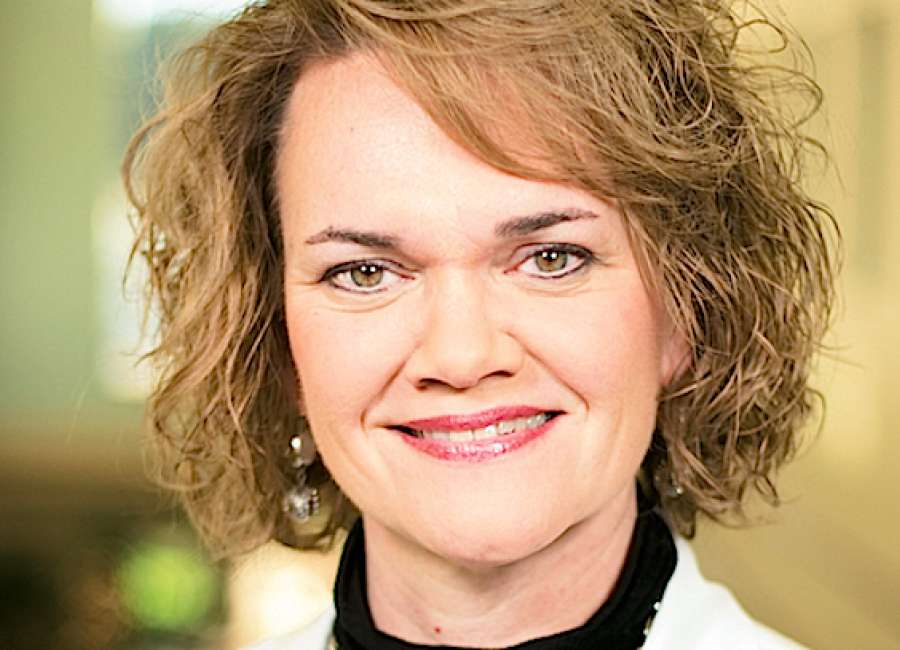 Annual statistics from the American Cancer Society have shown a steady decrease in morbidity from cancer in the past decade, in part as a result of campaigns which have brought awareness to both treatment and prevention.

With that in mind, Dr. Kelly Manahan, a gynecologic oncologist with the Cancer Treatment Centers of America Southeastern in Newnan, hopes to make women across Georgia aware of another, often silent, killer — ovarian cancer.
Most women have taken great strides in the prevention of cancer, according to Manahan, by becoming diligent in eating right, exercising regularly and having annual checkups that include screenings for cervical and breast cancers.
Findings from the American Cancer Society indicate that ovarian cancer ranks fifth in cancer deaths among women, accounting for a higher morbidity than any other cancer of the female reproductive system. A woman's risk of getting ovarian cancer in her lifetime is roughly one in 75.
The key, as with many cancers, is catching the disease early.
"That is the challenge with ovarian cancer," Manahan explained. By the time women come to her, Manahan said nearly 70 percent of them are at an advanced stage.
"We don't currently have a specific test that can detect the cancer early, or even accurately determine whether the cancer is at an early stage when it is found," Manahan said.
Research in screenings for the disease is ongoing, however, and oncologists like Manahan are hopeful that new diagnostic tests will be introduced soon. In the meantime, Manahan recommends listening to the body and creating awareness.
"Pap smears should be done every three years from the age of 21 to test for cervical cancer," Manahan said, as is suggested by the American College of Obstetrics and Gynecology. "But a pelvic exam is still recommended annually."
In addition, Manahan suggests having a rectal exam, especially for women over 40. This exam allows physicians to detect abnormalities more easily than with a pelvic exam.
"A rectal exam is actually the best way to feel for abnormalities of the uterus," she added.
Still, Manahan said, knowing your body is exceedingly important. This includes watching for symptoms and reporting concerns to a physician, and being aware of a family history of cancer.
"A history of ovarian cancer, as well as breast, colon and uterine cancers can indicate an increased risk," Manahan explained. "If a family history is part of your story, a physician can help in deciding what can be done to decrease the risk."
Women over the age of 40 should be aware of symptoms, such as persistent bloating, abdominal pain, acid reflux/heartburn, and changes in urinary frequency. These symptoms, according to the local oncologist, often result in physicians ordering tests for unrelated issues like gallbladder disease and irritable bowel syndrome, when the cause may be late stage ovarian cancer. Manahan encourages women with symptoms like these, or with any concerns, to be direct when consulting a physician.
"Sometimes it can be very helpful to suggest what you are thinking," Manahan said. "Speak your mind and be your own advocate."
Manahan said she often asks a patient what, exactly, she is most worried about. Manahan stressed that it is reasonable, even recommended, that a patient be specific. "Ask if the symptoms could mean ovarian cancer, and ask to be screened for the disease," she said.
The Newnan oncologist explained that treatment for ovarian cancer is most commonly done in two stages. The first, debulking, involves surgically removing as much of the tumor as possible, decreasing the overall size of the growth. Surgery is often followed by chemotherapy. Survival rates in women diagnosed with ovarian cancer increase significantly when both courses of treatment are taken.
If a woman is diagnosed with ovarian cancer, Manahan and the Cancer Treatment Centers of America recommend finding a specialist. It is important, according to Manahan, to see a specialist best prepared to treat not only the disease, but the entire patient — a gynecologic oncologist.
For more information on ovarian cancer statistics and research, visit the American Cancer Society at www.cancer.org, or visit the Cancer Treatment Centers of America online at www.cancercenter.com .