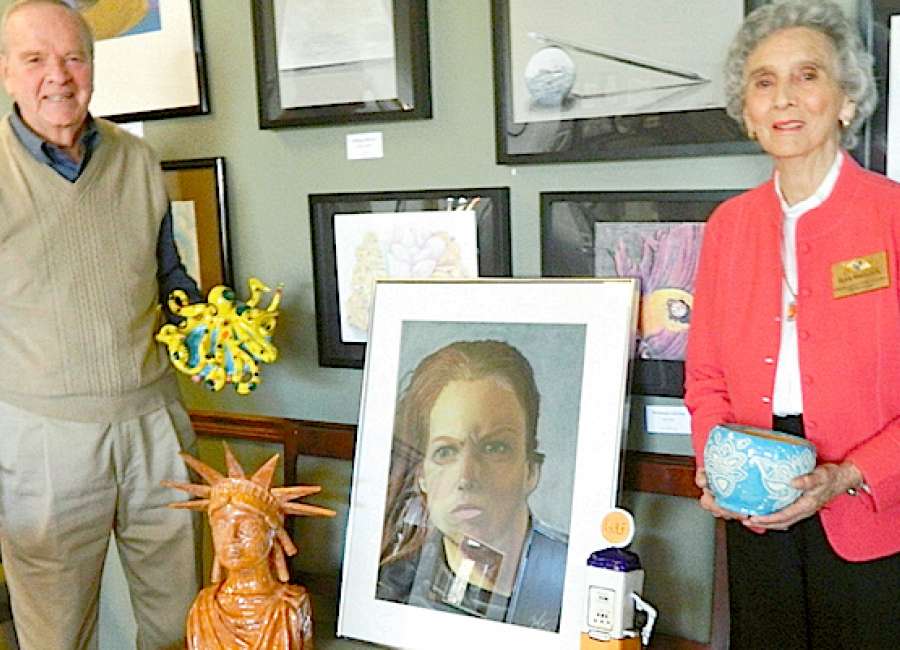 –By MARIANNE THOMASSON, marianne@newnan.com
The Newnan Kiwanis Club and the Kiwanis Club of Coweta County are joining forces to spotlight art and talent in local schools this year.

Art from students in the sixth through 12th grades representing six public middle schools, three public high schools and four private schools will be competing. Their entries are on display at the Nixon Centre for Performing and Visual Arts. The Golden Kiwanis Club helped by hanging and placing the entries.
The best in show and first place winning art will be on display at the Newnan Carnegie Library from March 24-April 28. On April 29 they will be taken to Carrollton for the Georgia District Showcase.
"We work to nurture art in our students," said Elva Whitlock, co-chairman of the event. The art competition started in 2006, and since then about 1,100 students have been recognized.
Carol Toole, a retired art teacher is this year's art judge.
Some of the prizes are monetary. Best in show gets $100. First place is $75. Second place is $50, and third place is $25.
David Kinrade of the Newnan Kiwanis Club is in charge of the talent show. The show consists of a variety of performances which will be held in the Nixon Center's main room from 2-3 p.m. Awards will be given to the students entering the talent show in the form of scholarship.
A reception and awards for both groups will be from 3-5 p.m., also at the Centre.