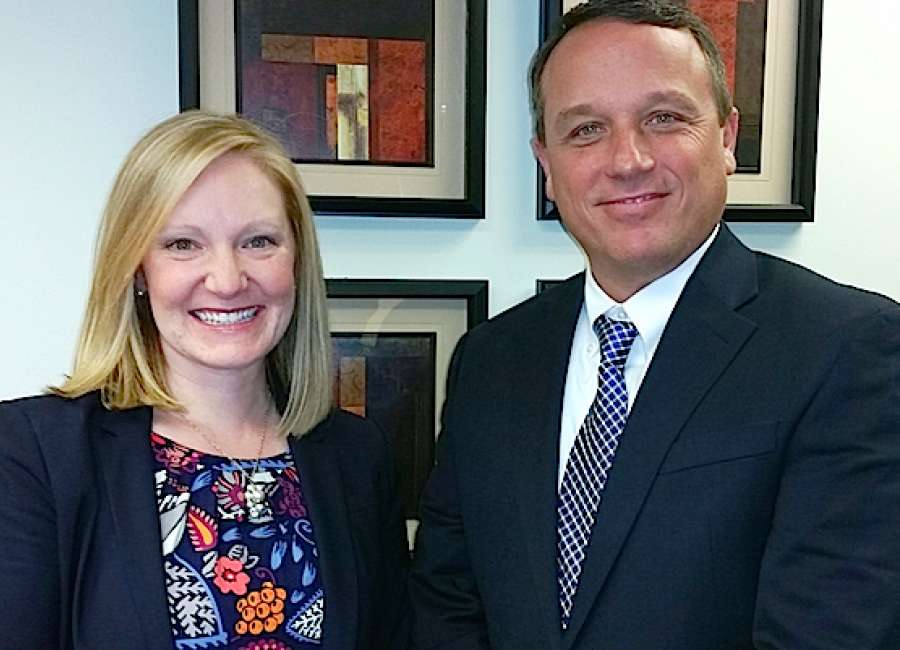 A pair of East Coweta High School assistant principals will fill principal vacancies at East Coweta and Arnall middle schools in 2017-18.
Dr. Jeanette Hallam has been named principal at ECMS, replacing Dr. Schwanda Jackson, who will become the school system's director of instructional services next year. Patrick Sullivan will take over as principal of Arnall, replacing Jan Franks, who has been named principal of Western Elementary School.
The Coweta County Board of Education approved the changes in closed session at its Tuesday meeting.
Hallam began her career in 2004 as a special education teacher at ECHS, becoming special education in-school coordinator in 2008 and assistant principal in 2012. Hallam holds a bachelor's degree in music therapy from the University of Dayton, a master's degree in special education from the University of West Georgia, an educational specialist degree in leadership and an education doctoral degree in educational leadership from Liberty University.
Sullivan started out at Newnan High School in 1993, teaching mathematics and serving as an assistant football coach and the school's math team sponsor. In 2004 he became assistant principal at Arnall, moving to the same position at ECHS in 2008. There, he served as a testing coordinator, supervised the ninth-grade campus and was principal of Coweta County's middle grades summer school program.
Sullivan holds a bachelor's degree in applied mathematics from Armstrong State College, a master's degree in education leadership from Georgia State University, and an educational specialist degree in leadership from the University of West Georgia.
In regular session business, the board:
Voted to amend the intergovernmental agreement with Coweta County to allow for a supplemental signal head at Northgate High School's pedestrian crossing. The additional signal will warn drivers turning right out of the school's driveway that the main crossing signal has been activated.

Accepted a bid for more than $8 million in renovation and modifications at Canongate Elementary School from Meja Construction. The project will include roofing, HVAC, plumbing and electrical work. The board voted to accept a second bid from Meja Construction for exterior work and paving at Newnan High School.

Following board policy for surplus items with a value of $500 or more, declared kitchen equipment from Canongate Elementary School surplus, along with 31 buses and five other vehicles. The equipment, to be sold in one lot, and the vehicles will be advertised before sealed bids are accepted.

Approved trip requests from the East Coweta High School step and JROTC rifle teams; the Newnan High School men's chorus and women's chamber choir; and the Northgate High School AFJROTC team.