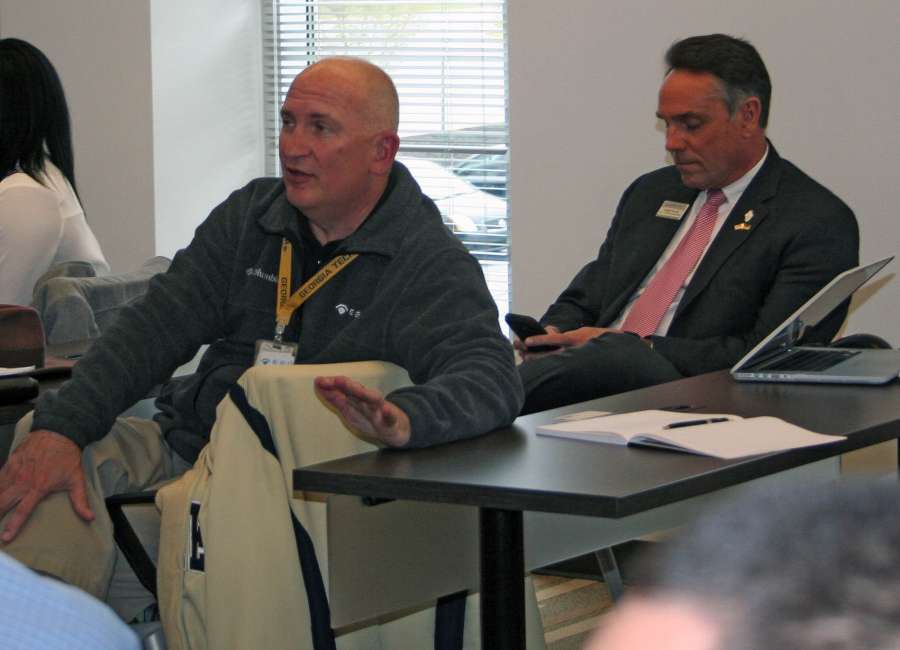 Information about the Georgia Consortium for Advanced Technical Training and its German-style apprenticeship program is now just a couple of keyboard strokes away.

GA CATT has launched a new website, www.gacatt.com, with overviews of the program aimed at potential participants from both the manufacturer side and the student side.
It's part of a campaign to get crucial details into the hands of employers who, through the German-style apprenticeship program, have the opportunity to grow their own workforce through a partnership with other companies, the Technical College System of Georgia and local college and career academies.
The first class of apprentices in the Coweta program, the only one of its kind in the United States, is in its second semester of the industrial mechanics course of study. Most are spending time with their industry sponsors, working in manufacturing facilities under certified mentors since January.
Students selected for the three-year Coweta apprenticeship follow a carefully scripted curriculum beginning in 10th grade, when they combine regular high school coursework with classes at West Georgia Technical College. They also begin specified training in simulation labs at West Georgia Tech, eventually moving their developing skill set to a local manufacturing facility while they work their way through academic and technical classes.
By the time they graduate from high school, GA CATT apprentices potentially can have earned a high school diploma, an associate degree, both German and U.S. Department of Labor certification, up to $25,000 in pay from their industry sponsors and a guaranteed job offer.
Recruiting for the second class of apprentices is underway for Coweta. An increasing number of communities are showing interest in the program, so consortium members are anxious to get the word out. In addition to launching the website, participants in the pilot apprenticeship group have traveled to meet with and hosted representatives from companies and colleges who are considering replicating the program.
And it doesn't hurt that the first class of apprentices is willing to share their experiences with other students who may be interested in applying for apprenticeships. Recruiting sessions have been held at East Coweta and Northgate high schools, with more sessions planned at Newnan High and Central Educational Center. More information means a more qualified candidate pool, according to David Keller, president of E.G.O. North America, which is an industry sponsor for two current apprentices.
"We have a lot more candidates to pick from this year," Keller said. "They look more serious and more interested. We'll be able to focus on the quality of the candidates."
Apprentices will be accepted for a second class of industrial mechanics, and GA CATT is recruiting for an inaugural class of auto mechanics apprentices as well, for a total of 15 apprenticeship openings for the 2017-18 school year.
"Because they have more information this year, they have the opportunity to develop more of an interest earlier on," said Mark Whitlock, CEO of Central Educational Center. "This is a distinct advantage for the ones coming after."