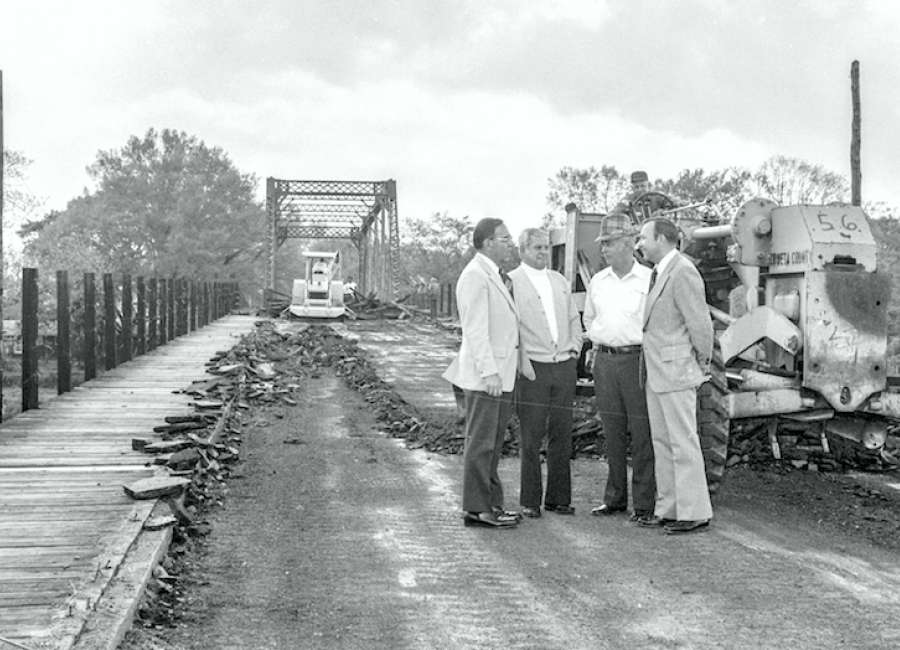 After three long years of negotiations, the LaGrange Street bridge is being replaced with the help of the city of Newnan, Coweta County, the railroad, and the Georgia Department of Transportation. 
It is expected that the removal of the old bridge and the construction of the new bridge will take six to eight months. Meanwhile, traffic will be detoured around the site. 
Left to right are Mayor Joe Norman, Commissioner Johnny Brown, Public Works Superintendent Wendell Whitlock and City Manager Richard Bolin.
For a full archive of the week in photos from this date, visit our gallery online: