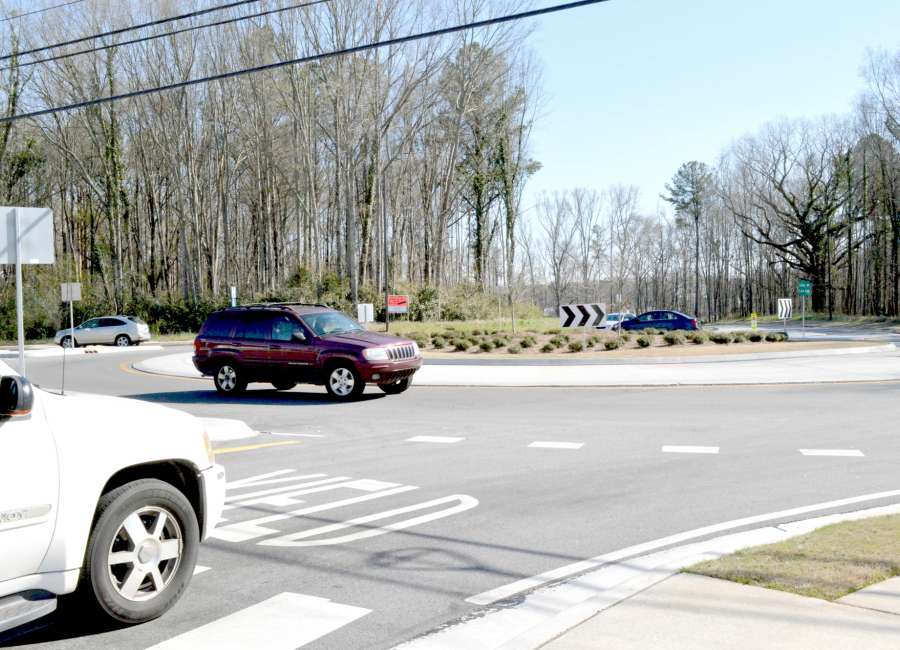 The designers of the "Five Points" intersection improvement have won a national award for engineering excellence.

American Engineers Inc., of Marietta, earned the National Recognition Award for exemplary engineering achievement as part of the American Council of Engineering Companies' 50th annual Engineering Excellence Awards.
The intersection project, which rerouted portions of Turkey Creek Road and East Newnan Road and created a four-point roundabout where there were previously multiple stop-sign controlled intersections, was a joint project of Coweta County and the city of Newnan.
In December, the project was recognized as a winner in the small project category in the inaugural Georgia Engineering Excellence Awards, also given by the American Council of Engineering Companies.
The intersection is on the border of the city of Newnan, and the city and county split the cost as well as the work. Coweta County oversaw engineering and project management, while Newnan staff handled right-of-way acquisition. The city also incorporated curb and gutter, sidewalks, and enhanced landscaping into the design, according to Gina Snider, public information director for the city of Newnan, and Coweta Communications Manager Tom Corker.
"The project demonstrated an excellent working relationship," Corker and Snider said in a press release.
Local staff came up with the idea of moving Turkey Creek Road.
"We showed the engineering company what we had in mind and they took that and did the design," said Tod Handley, Coweta's director of transportation and engineering.
A total of 162 projects were recognized this year, according to the American Council on Engineering Companies. The awards were chosen by a 30-member panel including engineering professionals, government experts, members of the media, and academics.
Award criteria include uniqueness and originality, technical innovation, social and economic value, and generating excitement for the engineering profession, according to the award announcement.