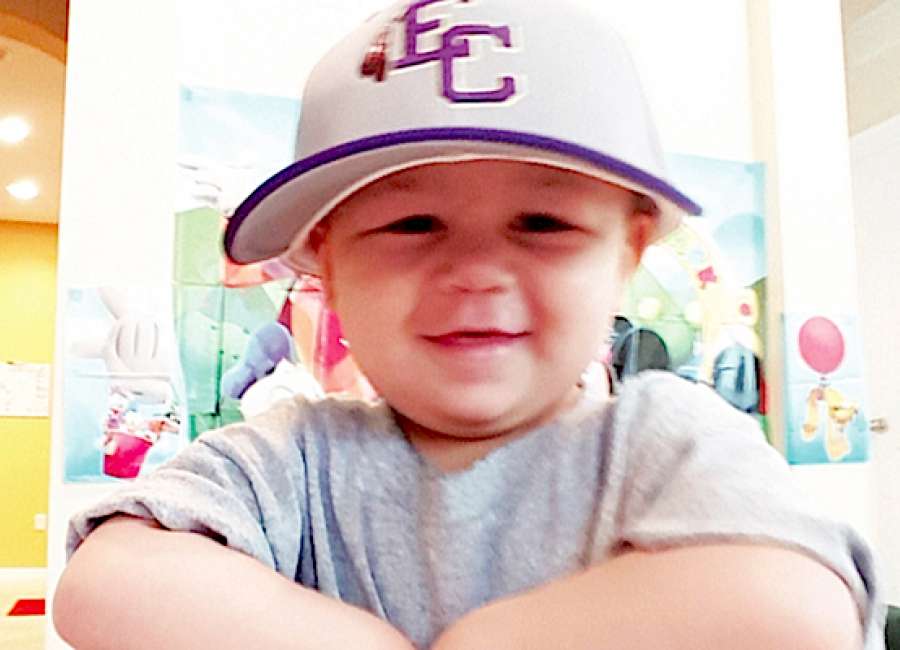 Korbyn Daniel is only 2, but since being diagnosed with acute lymphocytic leukemia in 2015, his life as been filled with hospital stays, tests and many other medical procedures.

Daniel is the grandson of Cindy and Mike Ridgeway, longtime boosters and supporters of East Coweta High School baseball. He also is the nephew of Tyler Ridgeway, a former East Coweta Indian who is now an assistant coach.
The cancer is in Daniel's central nervous system, and since his diagnosis, he has received countless rounds of chemotherapy, radiation, more than 45 spinal taps, 35 bone marrow biopsies and bone marrow transplants. He has relapsed twice.
The East Coweta baseball team is stepping up this week to help the family with a "Let's Strike Out Leukemia" campaign.
East Coweta presold T-shirts with East Coweta baseball and the orange leukemia awareness ribbon on the front and "Korbyn Strong" on the back.
A special day will also be held in Daniel's honor on March 15, when East Coweta plays at home against Heard County.
Game time is set for 5:30 p.m.
Money raised will help the family with the staggering cost of hospital stays, visits to specialists, medical treatments, travel and food expenses, and medicine.
Daniel is facing an additional three to five years of treatment.
The family received some good news recently, however. After three spinal taps during which four types of chemo were inserted, Daniel has gone into remission. He also has been selected for a clinical trial in Philadelphia.