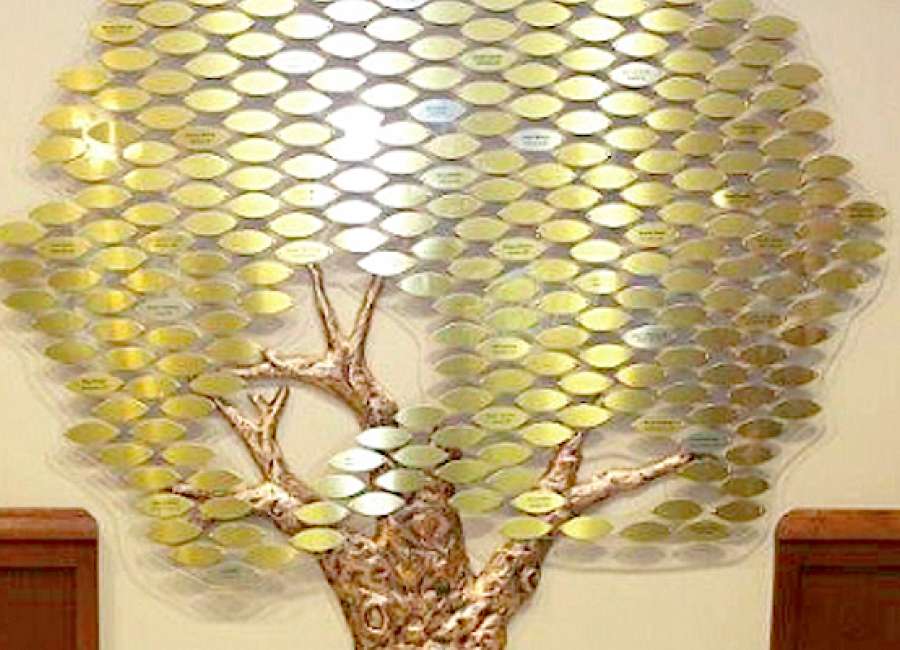 The Cancer Treatment Centers of America Southeastern, located in Newnan, are expecting cancer survivors from more than 18 states to attend the hospital's fifth annual Celebrate Life event to be held at the local facility Friday.

During the event, each five-year cancer survivor will have his or her name added to the "Tree of Life" which is located in the hospital lobby and acts as both and inspiration and as a reminder of the courage and strength of cancer survivors. In addition, all survivors will be honored with a ceremonial tree planting in his or her name to symbolize their fighting spirit and hope.
"This event brings the entire hospital team such fulfillment. It unites us in the most meaningful way and brings us back to the very reason we do what we do," said Dr. Brion Randolph, chief of medical oncology, medical director of hematologic oncology and member of the hospital's opening team. "And this is a milestone year since a majority of our celebrants began treating with us when we opened our doors five years ago."
Survivors to celebrate at Friday's event include Charles Carter, a prostate cancer "survivor in training" who credits his own attitude and faith, along with the endless support of family and friends for his five-year survival. Philip Dudley is a lung cancer survivor who continues to give back in support of other survivor hopefuls. Dudley visits CTCA Southeastern to dine with those in treatment who might otherwise be alone. He said he believes there is no better way to spend his time than this.
Apollo Molina will also be featured at the Celebration of Life event Friday. Molina is a prostate cancer survivor who thanks his wife Bonnie and the excellent treatment he received from CTCA staff for his survival. Cissy Hass suffered from pancreatic cancer. The mother of three has relied on her own strength and courage to fight her cancer, as well as the support of husband Brian.
Terri Rainey, a colon and ovarian cancer survivor from Northport, Ala., looks forward to getting her name added to the "Tree of Life," a personal goal since learning about the tradition.
"Cancer is now part of my story that I can celebrate because it has changed me and made me a better, stronger person," said Rainey. "As a five-year survivor, I'm able to encourage others who are seeking help and offer hope to them in what seems like a hopeless situation."
Each survivor is eager to share a story in hopes that it will inspire others battling the disease.