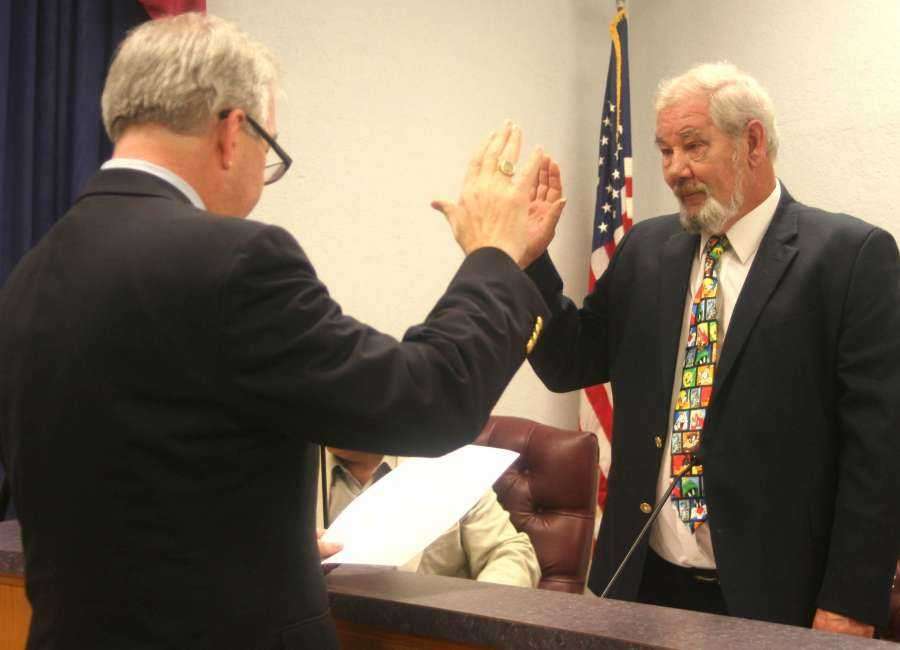 An ethics complaint has been filed against Grantville Councilman Mark King because of Facebook posts.

Grantville resident Marion Cieslik filed the ethics complaint on Monday, requesting a formal hearing before the Ethics Commission of Grantville.
Cieslik provided copies of Facebook images that show King and Cieslik going back and forth.
King told Cieslik he posts about things "you know little or nothing about, only to be made a fool."
King eventually tells Cieslik to have a good day and he will not "stoop to his level."
Cieslik then tells King he needs to resign from his councilman post immediately.
In the documents, Cieslik states that King violated Sec.2-170 of the Ethics Code, which is intended "to encourage high ethical standards in conduct by city officials and to establish guidelines for ethical standards of conduct for all such officials by setting forth those acts and actions that are incompatible with the best interest of the city."
Cieslik's complaint was also based on comments from King during a meeting of the Administrative Committee, which King chairs. Cieslik said he has a recording of King referring to him as "a heating and air man."
Cieslik does, in fact, hold a conditioned air license, according to the Georgia Secretary of State's office.
City Manager Al Grieshaber said the Ethics Commission members were selected on Monday. The selections are subject to approval by the City Attorney Mark Mitchell.  
Commission members chosen are Mary Elder, T. J. Boyd, Brenda Raptis, Erica Burkett and Selma Coty.
When a complaint is filed by a resident, the complaint must be deemed verified or received by the city clerk and notarized. The city's charter guidelines state that when a verified complaint is received by the clerk, it is the mayor's responsibility to deliver such complaints to the council and the mayor and the council will randomly draw names from a list of qualified citizens, five of whom are chosen to serve on the ethics board. One board member is selected to act as chairman.
Ethics Consultant Rick Thompson said social media has changed the way people can express themselves, but more rules about social media and elected officials are needed.
"I think with the presence of social media, it's a mechanism to hold our elected officials more accountable for their comments," Thompson said. "But as far as ethics as we go forward, the public municipalities, counties and states will have to decide rules and regulations on how they want to hold their elected officials accountable. As far I know right now, there's nothing but the public's persistence that can hold them accountable by their peers."
Thompson said similar occurrences have happened in other municipalities, citing Gwinnett County Commissioner Tommy Hunter who received backlash with his Facebook post calling civil rights leader and U.S. Rep. John Lewis a "racist pig," and other Facebook posts in January.
Thompson said social media is making more people accountable for what they say.
"You won't be able to say you misquoted me," Thompson said.
Grieshaber said the complaint is still under investigation.
King could not be reached for comment.