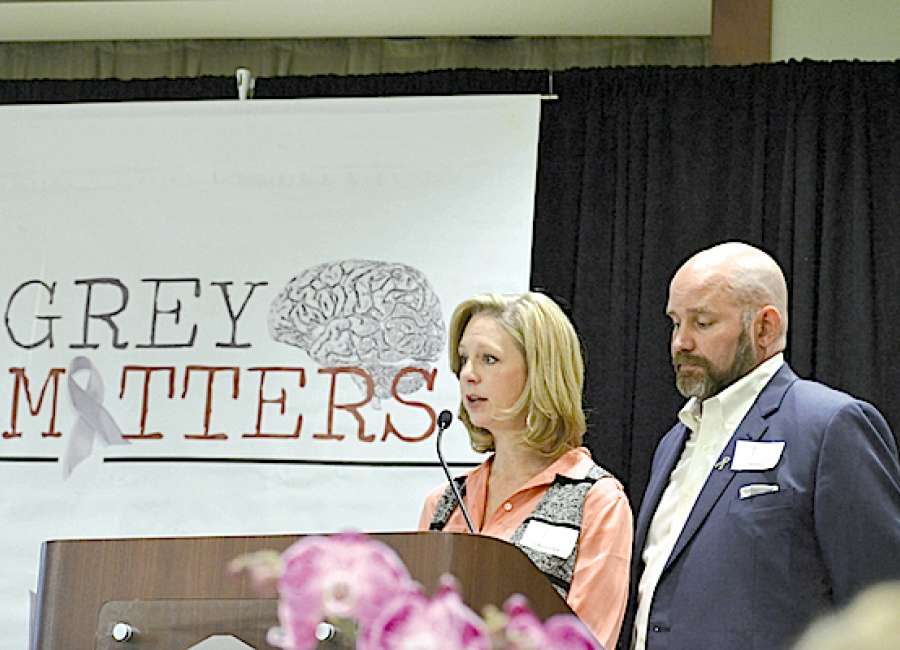 With two comprehensive cancer care centers located in Newnan, a variety of treatments for those suffering from the disease are available close to home in Coweta.
Surgery and therapies created to treat cancer, however, are not the only services available to those afflicted. Piedmont Newnan Hospital provides cancer wellness, professionally led programs designed to address the emotional and physical well-being of both current and former cancer patients. The complementary services are accessible to anyone affected by the disease, at any stage in treatment, and regardless of where the patient is being treated.
The programs are made possible to locals because of philanthropic and community support. Recently, the Piedmont Newnan Cancer Wellness Center received a grant to benefit the massage therapy program, one enjoyed by patient and local nonprofit founder Rob Estes.
"Massage therapy is my time when I can just shut out the world," said Rob Estes, co-founder of Can't Never Could. Estes said he often looked forward to the specific treatment throughout his treatment and recovery periods.
Estes suffers from an incurable form of brain cancer known as glioblastoma. The Newnan resident was diagnosed in 2013 and underwent his first surgery to remove recurrent tumors soon after. Following his initial treatment, Rob and his wife, Christi, founded the local nonprofit, Can't Never Could, in an effort to help others battling similar diseases.
The Estes' foundation, now in its fourth year of service to the community, awards thousands in grants and scholarships each year.
"When Christi and I learned (the massage therapy program at Piedmont Newnan) was at capacity, we knew this was a way that we could give back and make a big impact," Estes said.
The foundation awarded Piedmont Newnan $25,000 to benefit the program. The grant, according to a Piedmont representative, will allow the wellness center to hire a second massage therapist and double the amount of appointments available at the local hospital.
The Can't Never Could foundation hosted the nonprofit's largest annual fundraising event, the Grey Matters Dinner, March 17 in Newnan, welcoming more than 400 guests. The cancer wellness program was announced as a recipient of the organization during the fundraiser.
The Piedmont Newnan Cancer Wellness Center, located at 745 Poplar Road, offers cancer education, nutrition workshops, cooking demos, relaxation and stress reduction, movement and exercise, arts, meditation, support groups, psychological counseling and social events free of charge to anyone in the Coweta community. For more information, including a calendar of programs, visit www.piedmont.org/cancerwellness .
For more information on Rob and Christi Estes' Can't Never Could foundation, visit www.cantnevercouldinc.com .