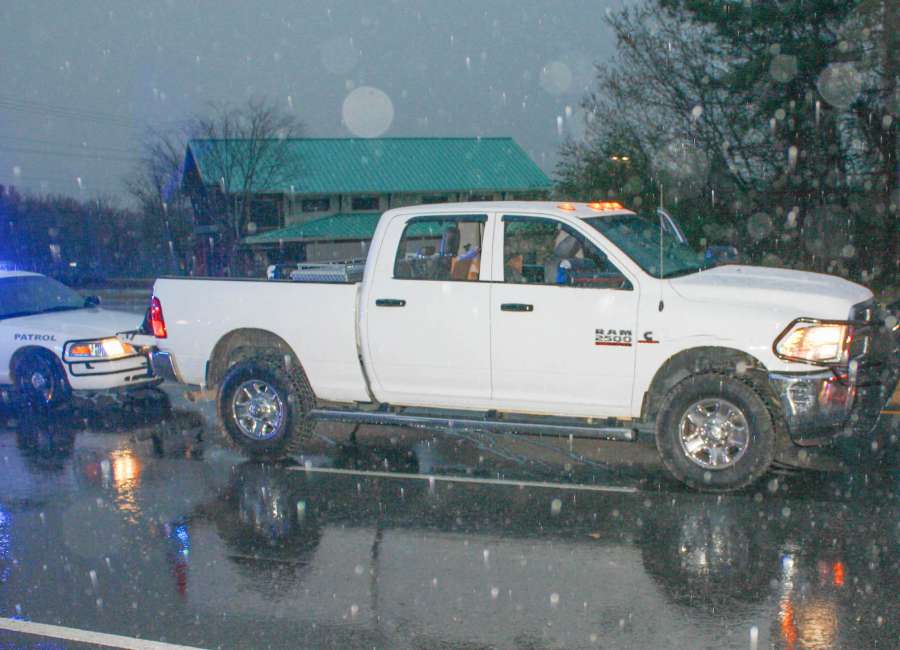 A Newnan man faces a multitude of charges after acting out violently while he believed he was under attack by imaginary people.
Dustin Henley Johnson, 34, told authorities he believed people were shooting at him and was only retaliating when he began ramming cars in the White Oak Shopping Center parking lot, near Harbor Freight  Saturday morning, according to Investigator Mark Callahan with the Coweta County Sheriff's Office.
Johnson appeared to be acting out in a drug induced bout of paranoia, Callahan said.
The incident occurred around 7 a.m. when Johnson allegedly ran his Dodge Ram 2500 pickup truck into eight parked cars, including one with the driver still inside.
Johnson believed the driver was firing a gun at him, according to Callahan.
Callahan said Johnson then backed his truck into the entrance of the Waterscape Nails & Spa before exiting his truck and randomly firing his gun, hitting several different businesses in the shopping center.
After his gun jammed, Johnson allegedly threw the gun into the parking lot and then left in his truck heading east on Hwy 34.
A driver near Bojangles on Hwy 34 spotted Johnson in her rear view mirror and attempted to get out of his way, but Johnson kept following her and eventually ran her off the road, according to Callahan.
"She wasn't physically hurt, but she was very emotionally shaken up by the incident," he said.
Johnson headed back west on Hwy. 34 and was spotted by Deputy Josh Gilbert and Sgt. Jason Wood near Shenandoah Boulevard and were able to pull him over and take him into custody without incident.
The entire spree lasted a little over five minutes total, Callahan believes. Despite the gunshots and the damage to vehicles, there were no injuries.
During an interview, Johnson admitted using cocaine and Xanax prior to the incident.
He is charged with two counts of aggravated assault, narcotics possession, discharging a firearm under the influence, criminal trespass, running a red light, aggressive driving, duty to make immediate report of accident, leaving scene of accident with injury/death, DUI,  failure to maintain lane, and five counts of criminal damage to property.
****
Clay Neely: clay@newnan.com, @clayneely