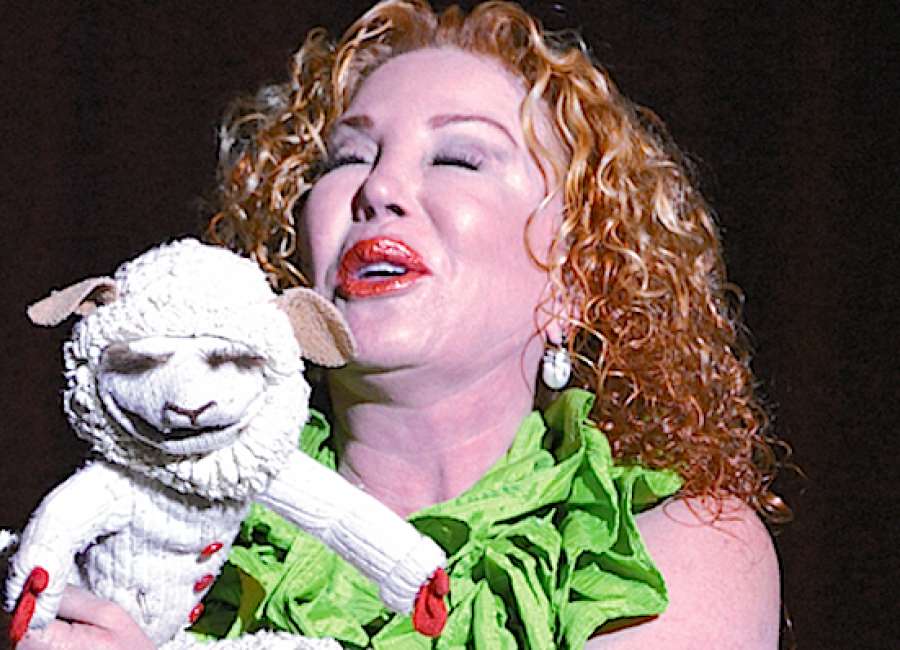 It is thought that the most influential people live on forever through the legacy left behind.

Recently, Newnan welcomed a memorable personality that has managed to remain an icon in the minds of the public for more than 60 years. The guest, however, was not a person at all, but a puppet.
Lamb Chop, a sockpuppet originally created by ventriloquist Shari Lewis, lives on to entertain audiences through the voice – and body – of Shari's daughter, Mallory. The pair graced the stage of the Nixon Centre Sunday afternoon and were enjoyed by an audience of all ages.
More than a few generations have enjoyed the antics of Lamb Chop, originally created to be a 6-year-old female lamb with a sweet, but often facetious personality. The puppet made her debut with Shari in 1957 and remained in the spotlight through the mid-1990s, winning an Emmy Award for five consecutive years for a PBS children's show centered around the duo.
At the Centre, Lamb Chop was accompanied by her "sister" Mallory in an hour-long act the two have been performing together for nearly 20 years. Mallory, also known for penning more than 20 children's books, incorporated song and dance into the local show, and even gathered more than 30 Coweta kids onstage to join her and Lamb Chop.
The performance included Hush Puppy, a friend of Lamb Chop's, in addition to periodical video clips featuring a few of Shari Lewis' most popular acts as puppeteer and performer.