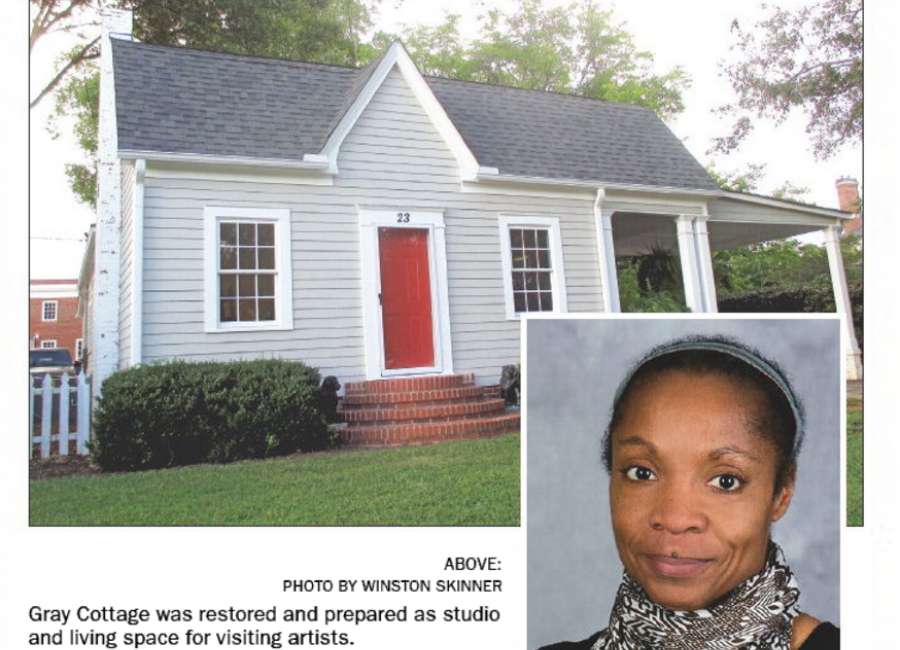 The Gray Cottage – temporary home of artists and writers visiting Newnan as part of the city's Artist-in-Residence (ArtRez) program – welcomes a new resident this week: Award-winning poet Allison Joseph.

Joseph's residency is sponsored by the University of West Georgia. UWG's Chad Davidson, director of the university's school of the arts, is member of the ArtRez board. The university works in conjunction with the ArtRez program to choose and sponsor visiting artists, who receive a stipend while residing in the cottage.
Joseph, an American poet, editor and professor, will remain in Newnan through March 19. She will be participating in several events in Coweta County and beyond during her stay, including a weekend residency at AIR Serenbe. She also will visit local high schools on March 14.
Born in London, Joseph grew up in New York, where she developed a strong interest in reading at libraries in the state. Now a resident of Illinois, Joseph teaches at Southern Illinois University Carbondale and is director of the Young Writers Workshop, a program the author founded at the university in 1999.
Joseph has received a number of awards, including the 1992 John C. Zacharis First Book Award, the 2009 Aquarius Press Legacy Award and the Literary Award from the Illinois Arts Council. Her published works include 'My Father's Kites: Poems,' 'Voice: Poems,' 'Imitation of Life: Poems,' 'Soul Train,' and 'In Every Seam.'