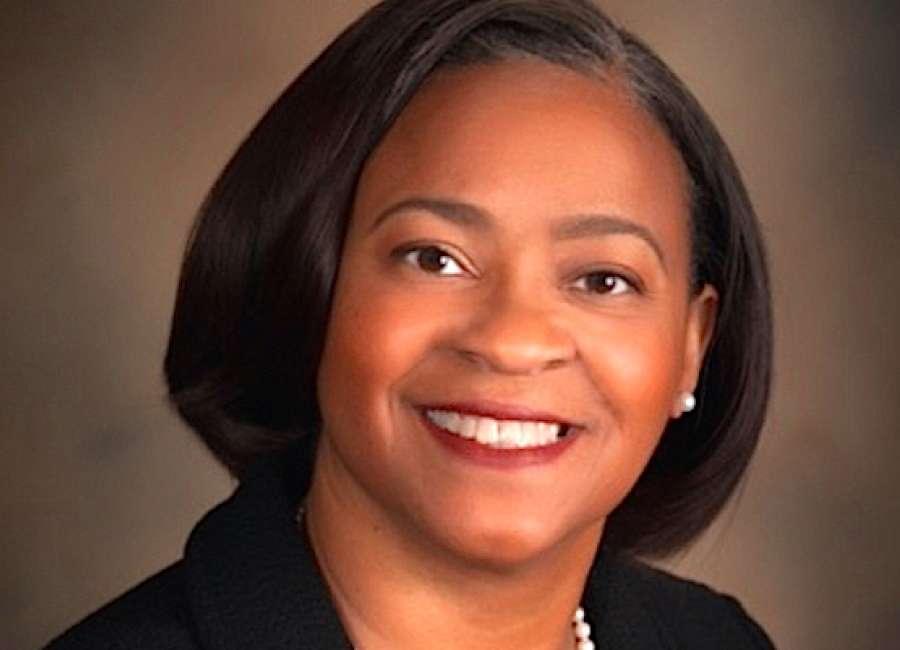 – By Shauntell Brittian, The West Press

From a scientist working with test tubes to becoming a minister who guides her flock, this is the life of University of West Georgia alumna Bishop Sharma Lewis, who left the lab behind and turned to her faith to find her future. As a result, Bishop Lewis is now the first African-American woman elected from the Southeast jurisdiction of the United Methodist Church (UMC).
In the UMC church, there are five jurisdictions: Northeastern, Southeastern, North Central, South Central and Western. Lewis serves under the Southeastern jurisdiction.
The annual conference that elected Lewis is made up of 1,169 churches, 12 districts, and 1,608 clergy, including associate pastors, pastors, district superintendants, and bishops.
"In a nutshell, we lead and guide the spiritual temple oversight of the annual conference," Lewis explained.
It wasn't long ago Bishop Leontine T. Kelly blazed the trail for many women like Lewis who are powerful forces in the male-dominated field. Bishop Kelly was the first African-American woman ever elected in the UMC in any major denomination in 1984. 
However, Lewis credits her aunt, Essie Simmons, as her first mentor. 
"She had accepted her call to ministry and served in the South Georgia Annual Conference," Lewis said. "My Aunt Essie did some extraordinary things in the South Georgia Conference. She was the first African-American woman to be ordained elder in the United Methodist Church for the conference."
In 1988, Lewis graduated from UWG with a master's in biology and a concentration in molecular biology. Her path to further education in medicine was underway, but a change occurred. 
"Years later, after I had graduated, I had applied to med school but didn't get accepted, so I had a conversation with my Aunt Essie about my life and purpose," Lewis recalled. "She challenged me to really seek God. And God spoke to me, and I accepted my calling to ministry."
In that defining moment, she realized that medicine wasn't her career path.
"Medicine wasn't what I was destined to do, but my call to ministry has been my biggest blessing," she said.
Lewis wants to advise UWG students to always be open and flexible to their career options because they never know what path God will lead them to.