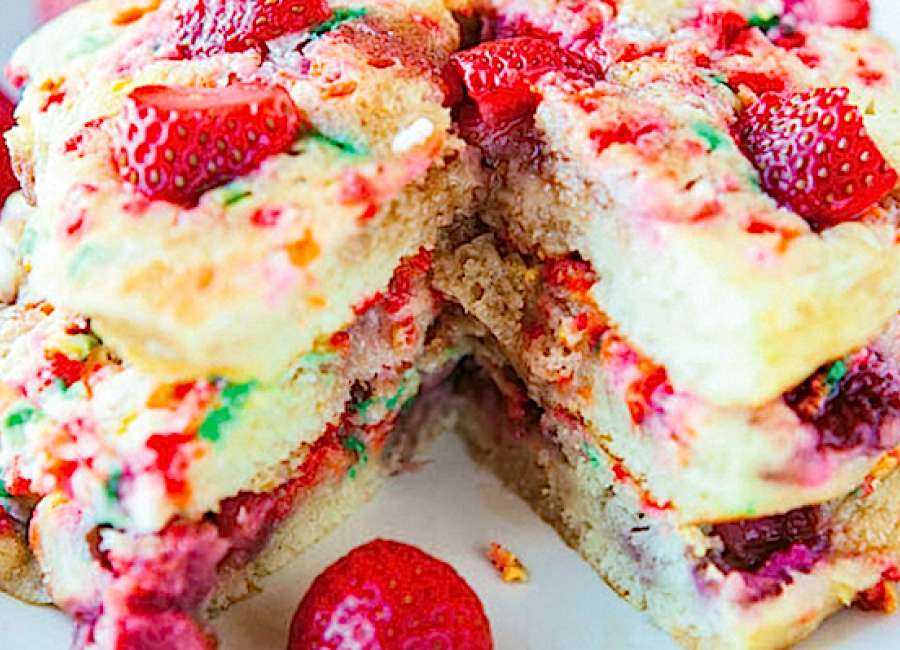 It seems pancakes have quite a history. I've discovered this while doing a bit of research on the fluffy breakfast (or lunch, snack or dinner) food.
After reading about a local pancake breakfast fundraiser, I began to wonder if it might be possible to offer readers information about the event in addition to including a few flapjack-centered recipes. Was it possible that there would be enough variety in the making of the hotcake to offer more than one recipe? How many ways can one make a pancake? (My way usually involves a box and a half-cup of water.)
As it turns out, the pancake comes in many forms and even MTV.com has something to say about the fare, namely that the world's largest pancake was over 49 feet in diameter and weighed 6,614 pounds. And, not surprisingly, Southerners eat the most flapjacks...
The Senoia Optimist Club will host a Pancake Breakfast fundraiser benefitting the Senoia Area Athletic Association Saturday from 8 to 10 a.m. Tickets are $5 for the freshly cooked, all-you-can-eat breakfast, and, in addition to the flapjacks, sausage, milk, juice and coffee will be served by club volunteers.
Proceeds from the breakfast will allow club members to support the athletic association as well as other youth programs and activities in the community. Tickets can be purchased from Senoia Optimist Club members. If needed, club members can be contacted via email at SenoiaOptimistClub@gmail.com or via Facebook at www.facebook.com/SenoiaOptimistClub .
Random facts about pancakes to be included throughout:
Pancakes are an ancient form of food and are used in cultural tradition across the globe, according to NationalGeographic.com .
According to www.world-foodhistory.com , the first colonial settlers were taught by local Native Americans to make griddle cakes from maize (corn). The food became a staple, known among the settlers as johnnycakes.
Pancakes on a stick are trending in Japan currently, reports en.rocketnews24.com . The treat includes small, thick cakes skewered along with a variety of fruits and topped with a marshmallow.
The first ready-mix pancakes sold commercially was Aunt Jemima pancake flour. The mix was invented in 1889 in Missouri and the product was not very popular upon its initial release, according to www.homemade-pancakes.com .