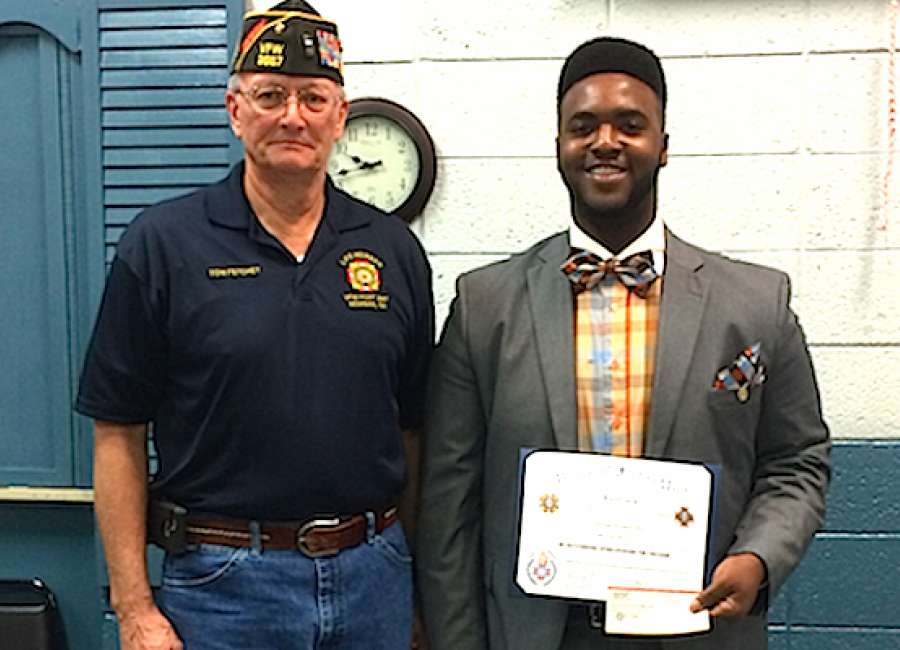 Winners were recently chosen in the Newnan VFW Post 2667 Voice of Democracy Contest.

Open to students in grades 9-12, the contest requires submission of a 3-5 minute audio essay. This year's theme was "My Responsibility to America." Judges chose winners based on the treatment of the theme showing imagination and human interest, according to contest organizers, as well as clear expression of ideas in an organized manner and clear and credible speech.
Post 2667 winners receiving certificates and cash prizes were:
First Place - Clifton Fisher III, East Coweta High School  

Second Place - Ian R. Binek, Northgate High School

Third Place - Ryan Jacob Byers, Central Christian School
Fisher also won Third Place at the district level in the "Voice of Democracy" contest.
Other participants in Post 2667 received certificates of participation. They were:
Allison-Leigh Johnson, East Coweta High School

Bethany Duke, Central Christian School

Christina Hall, Central Christian School

Julian Kurtz, Central Christian School
Post 2667 combined its entries with other contests. Winners of certificates and monetary awards from those contests were:
VFW Post 5000 – First Place - Marissa Sankar, Central Christian School

VFW Post 6447 – First Place - Megan E. Headley, Newnan High School