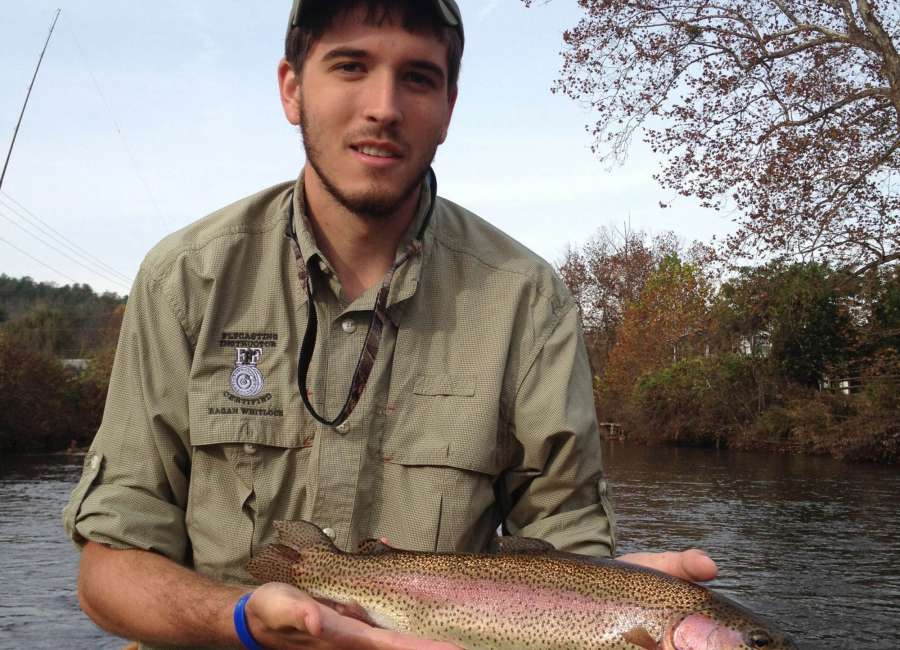 At only 22 years old, Newnan native Ragan Whitlock is the new editor of Southern Fly Fishing Magazine.

Southern Fly Fishing Magazine is an online bi-monthly magazine that focuses on the fast growing sport of kayak fishing in the south, and especially the region's coastal waters.  The magazine was launched in 2014.
Whitlock is a 2010 graduate of Newnan High School and a 2016 graduate of Western Carolina University in Cullowhee, N.C., where he majored in English. An avid fly fisherman and a licensed fishing guide, Whitlock is also an International Federation of Fly Fishers-Certified Fly Fishing Instructor and kayak fishing enthusiast.
Whitlock assumed his position as editor with the January/February issue of Southern Kayak Fishing Magazine.
"We're very excited to have a young man of the caliber of Ragan Whitlock taking on the position of editor of Southern Kayak Fishing Magazine," said Southern Unlimited, LLC Publisher, Don Kirk in a blog post on the magazine's website. "In 2015, Ragan did a semester internship with Southern Trout Magazine, demonstrating considerable talent and a desirable work ethic. He brings a needed infusion of youth to Southern Kayak Fishing Magazine that has a younger readership than our other titles."
"There's no way I would've found a job like this without an internship," Whitlock said.
Whitlock said he was an intern for six months. He started out as a contributing writer, writing short pieces about his fishing escapades. Shortly after, he became assistant editor of the Southern Trout Magazine, a regional fly fishing publication that covers trout fishing from the Mason-Dixon Line south to northern Georgia before assuming his current editor position.
The young editor said he wasn't surprised by his new job offer.
"I'm the youngest guy in the organization by far, and I've done a lot of legwork," he said. "I anticipated everything would fall into place. The internship was unpaid, but I was just  waiting my turn and things worked out really well."
Whitlock is in charge of delegating assignments to 12-15 writers. He said communicating with all of the writers and making sure everyone is on task can be a challenge at times.
"It is tough to criticize and give instructive compliments to people who are well older than me," Whitlock said. "I've developed the confidence and realize it's my job."
Whitlock also determines content and advertising deals for each issue, contributing an article or two himself.
Whitlock currently works remotely from Newnan, but can work from anywhere that isn't far from fishing areas to keep up with the latest trends.
He plans to move to Charleston, S.C. or Savannah, Ga. soon and may even attend law school in the fall to branch out into environmental law.
"I really enjoy what I do, and I plan to do it for a very long time," he said.