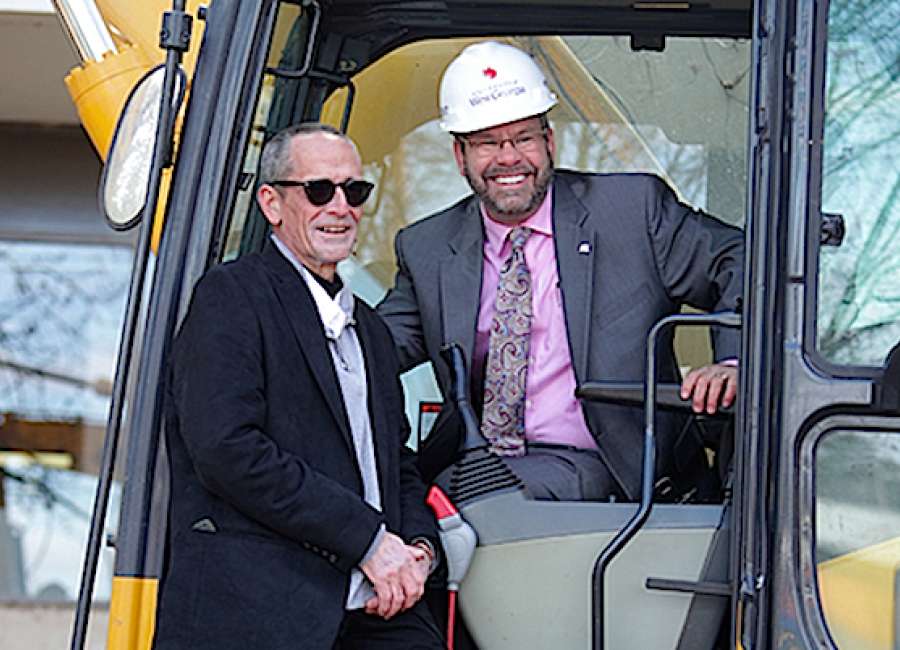 – From Staff Reports

The University of West Georgia broke ground Jan. 27 on renovation and expansion work that will transform its 46-year-old biology building into a modern center for collaborative learning and research. 
Students, faculty and staff attended the event, along with representatives from the Georgia Board of Regents and the state Legislature.
"This is a very exciting day for all of us," said UWG President Dr. Kyle Marrero. "This building was opened in 1972, and today—many years later— we're on the precipice of a state-of-the-art facility that will serve 70 percent of our students and educate the scientists, researchers, nurses, educators and innovators of tomorrow."
Construction — which is being completed by Whiting-Turner Construction and Cooper Cary Architects, both of Atlanta — will be divided into two phases, according to Whiting-Turner Senior Project Manager Michael Biggs. 
"Phase one will expand the building by 14,000 square feet and will be complete in November of this year," Biggs said. "Phase two will see the renovation of the building's existing 73,000 square feet and is slated for completion in spring of 2018." 
When finished, the building will feature two 60-seat classrooms, four updated greenhouses, an aquatics lab and outdoor tank, and state-of-the-art teaching and research labs. Biology Department Chair Dr. Christopher Tabit said these spaces will assist faculty in creating an engaging, research-centered atmosphere. 
"Our core mission as biologists is to develop, mature and mentor the next generation of biologists," he said. "We do this through three components: classroom instruction, lab instruction and research experiences.
"Today, with our understanding of pedagogies and experiential learning, these old classrooms simply aren't equipped to handle these types of instruction," Tabit added. "With this building, we'll be taking the best from the past and the present and putting them together to deliver our message clearly through all the different learning styles that students bring to our campus."
The new building also will allow for more joint work by faculty and students by providing four major collaborative research spaces as well as other shared office and research areas.