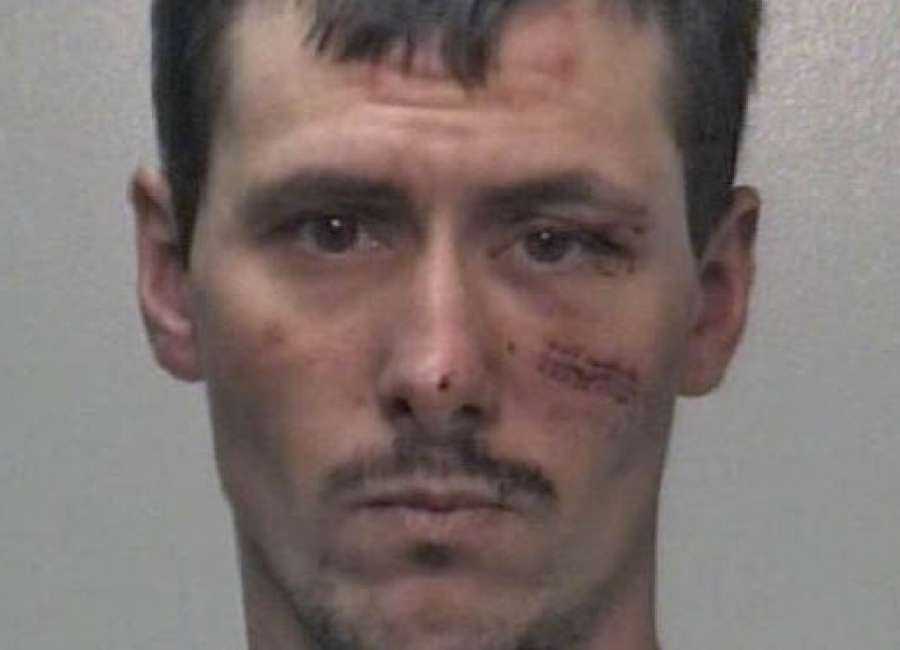 A Newnan man is in jail after leading authorities on a high-speed chase that spanned two counties early Tuesday morning.

Enoch Buster Simmons, 26, is now facing several charges, including reckless driving, attempting to elude police and theft by receiving stolen property, according to Chief Deputy James Yarbrough with the Coweta County Sheriff's Office.
Just after 1:30 a.m., a deputy was parked at the Powers Crossroads Country Store on Highway 34 when he noticed a Fiat 500 Sport traveling at high speed toward Franklin.
Deputies pursued the car into Heard County, where they were assisted by the Franklin Police Department who deployed stop sticks before the car crossed the Hwy. 100 intersection and went into a 30-foot embankment, according to Yarbrough.
Authorities arrived to find the Fiat resting on its side, but Simmons reportedly had fled the scene on foot. Simmons was later found in the woods near the Chattahoochee River, according to Yarbrough. Firefighters were able to extinguish a small engine fire.
The car was later determined to have been stolen in Kennesaw, and investigators from the Georgia State Patrol are now awaiting results from a blood draw to indicate if Simmons was under the influence of alcohol, according to Yarbrough.
Simmons was taken into custody and also faces charges of theft by receiving stolen property, obstruction of officers, passing in a no-passing zone, failure to maintain lane,  stop sign violation, duty upon striking fixture, driving without license, safety belts usage, fleeing/attempting to elude police and reckless driving.  
****
Clay Neely: clay@newnan.com, @clayneely