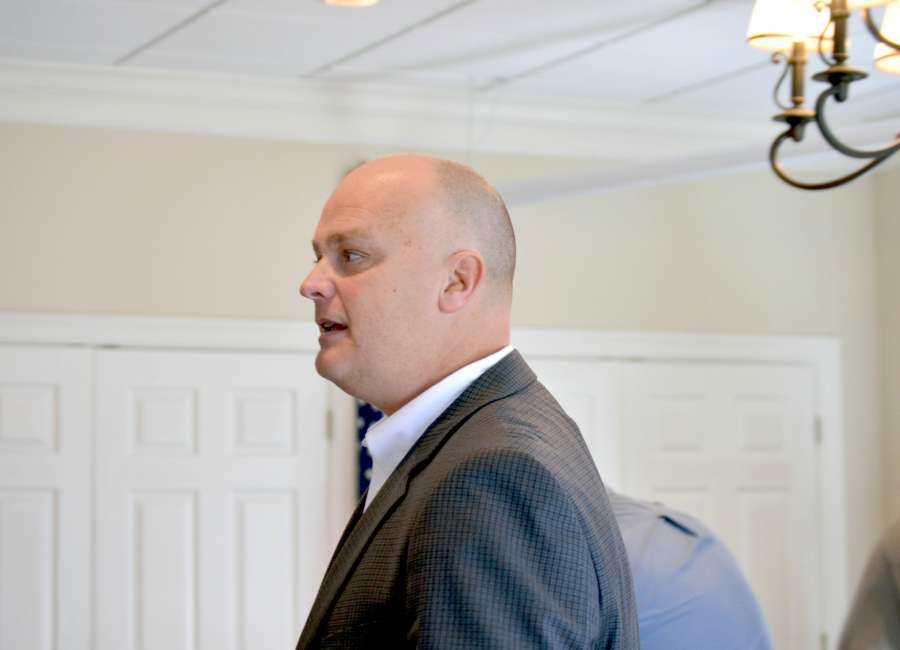 A proposed greenway being considered by Newnan and Coweta could cost $700,000 to $800,000 per mile, with all costs included, Newnan City Manager Cleatus Phillips said Friday.

Phillips, in a speech to the Newnan Rotary Club, said public reaction to the idea of the trail system has been overwhelmingly positive, so far.
"I am a little concerned that some of that support may wane a little bit once they hear a price tag and ask how we're going to pay for it," he said. "I think with enough public participation and maybe some public-private partnerships we can definitely pull this thing off."
The consultants working on the master plan, the Kaizen Collaborative and the PATH Foundation, aren't big fans of city's plan to jumpstart the greenway project by including a section alongside McIntosh Parkway when the new parkway is built. They feel that users would not feel as safe on that kind of path, and wouldn't be as likely to use it.
McIntosh Parkway will be an extension of East Washington Street that will go from downtown Newnan to Greison Trail and then on to Ashley Park.
There are basically two types of trails, Phillips said. A true greenway trail has no connection to a road. "It's very serene… it's got a buffer, a tree area… it's very safe," Phillips said.
Then there is what is known as a "shared-use side path." That's basically a glorified sidewalk. The example Phillips showed of a shared-use path would have at least a 5 foot planted buffer between the path and the road, and would have a centerline, just as a greenway trail would, to accommodate two-way bicycle and pedestrian traffic.
The consultants trying to stay away from those shared-use paths, Phillips said. They also don't want to see golf carts on the paths.
Phillips said he'd like to see the plan finalized before any decisions are made about the McIntosh Parkway trail.
There had been discussion of an original trailhead either at the Newnan History Center train depot in downtown or near McIntosh Parkway.
The consultants are looking at starting the path near the Newnan Lofts apartments and moving along a nearby lake, next to Murray Street. There would need to be some improvements at the lake, and the consultants are envisioning some boardwalks there, Phillips said. Then the path could possibly move through C.J. Smith Park.
The routes are quite tentative, and Phillips said he didn't want to get into too many specifics.
"We don't want to get some people overly excited or maybe upset," he said. "Hopefully in the next couple of meetings we'll be able to start putting those things out publicly."
As part of the plan process, consultants have looked at natural connections and natural barriers.
The biggest barrier is Interstate 85. Possibilities discussed include a tunnel under the interstate, using an existing bridge, expanding an existing bridge or even building a new pedestrian bridge over the interstate.
The consultants recommend tunnels, underpasses and culverts for other major intersections as well, so as to not interrupt flow on the trails or the roads. But there will have to be some road crossings, and there will be specific greenway crosswalks.
Phillips said that taking property by eminent domain is not something that has been discussed.
"Obviously we'd rather not, if given the option," he said.
One thing the trail really needs is a name. There have been some ideas tossed around, but no name has come up that everyone really loves, according to Sandy Wisenbaker, a member of the Friends of the Trail group, which initially prompted the proposal.
"You know it when you hear it. We don't have that yet," she said.
A public meeting on the trail master plan project has been scheduled for March 14. The meeting will be from 6 to 7:30 p.m. at the Newnan Centre, 1515 Lower Fayetteville Road. Members of the public are invited to come and give input on the trail planning project.