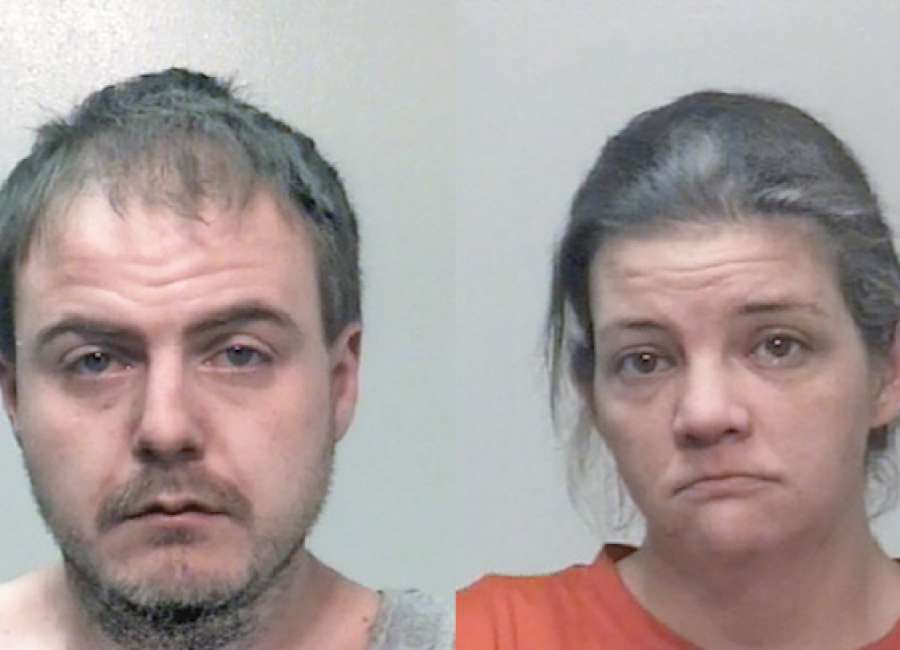 A routine interstate stop quickly led to drug trafficking charges.

Nicki Marie Huckaby of Thomaston, and her passenger, David Ellis Cooper of Tyrone, now face several charges including heroin trafficking after being pulled over Tuesday night for weaving and not having taillights. 
While patrolling along I-85, Deputy Dalton Anderson with the Coweta County Sheriff's Office spotted a car without taillights traveling near mile marker 39. 
After pulling over the car, the deputy noticed both Huckaby and Cooper duck down inside the car and make other suspicious movements, according to Chief Deputy James Yarbrough.
After talking to Cooper and Huckaby, Anderson noticed both were visibly nervous and he asked for consent to search the car. After exiting the car, Anderson removed a small bag of marijuana from Huckaby's front pocket, according to Yarbrough. 
The deputy recognized the passenger, identified as David Ellis Cooper, from a prior arrest for methamphetamine in January 2017.
While searching the vehicle, Anderson recovered an 11 grams of heroin and 3 grams of cocaine from a hole inside the passenger door of the car, according to Yarbrough. 
A bag of marijuana and several Trazodone pills were also found inside the vehicle. Investigators estimated the value of the heroin to be around $2,300. 
Both were transported to the Coweta County Jail. Cooper, 28, was charged with narcotics possession, marijuana possession, and heroin trafficking.
Huckaby, 35, was also charged with heroin trafficking along with failure to maintain lane, defective taillights, narcotics possession, marijuana possession, and possession of prescription medication not in original container. 
****
Clay Neely: clay@newnan.com, @clayneely